I wanted to open up a slightly shortened version of  this weekends report to the public. In the weekend report, I usually cover the action that we saw in all of the Sectors that we have been covering lately, and in the daily reports, these are updated and stock picks are also added, if the set ups present themselves.  So even though the premium members will have a lot of additional information as things upfold, the Public should be able to get a solid idea of what we have been looking for, and how it has all been playing out.    Enjoy this weekends report.
SPX

-  I will repeat,  I never called the recent dip an ICL. It lacks the characteristics of one, but what I did say is that we have been overdue for one for a while. So we have a dcl, and similar to the last couple of dcls, the move higher has been a bit choppy, but we have higher lows and higher highs, so an uptrend continues.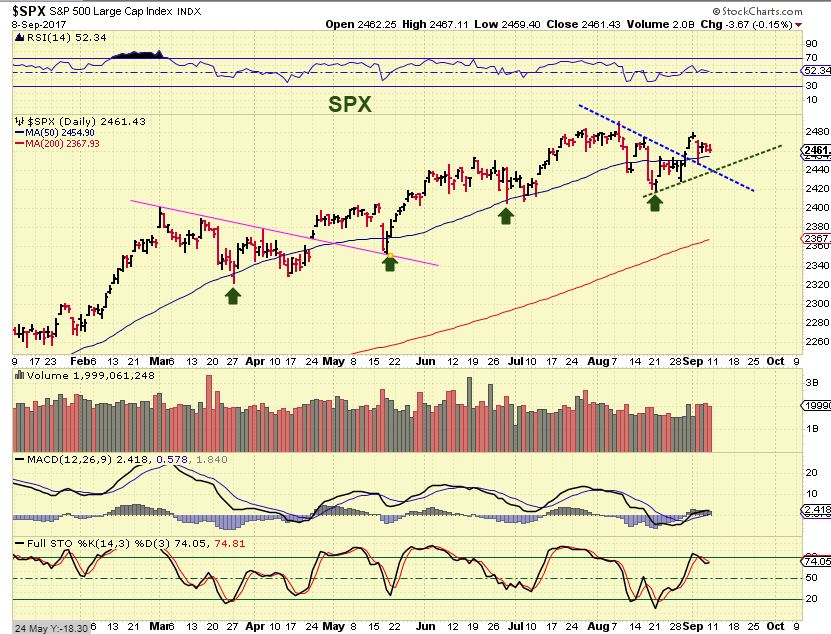 SPX

- In August I reminded readers that we were due for an ICL, but visually, I still do not clearly see one.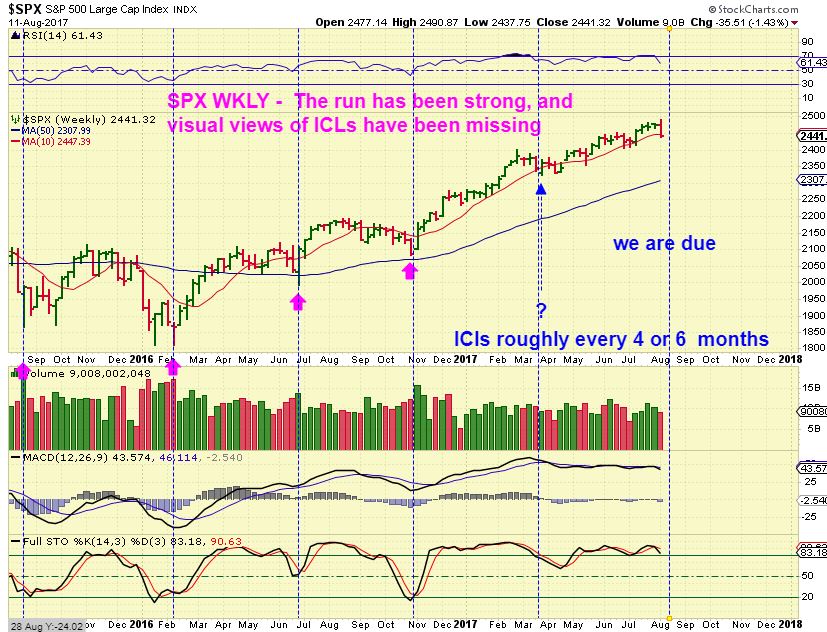 SPX

- Then on Sept 1st, I posted this

as a cautionary note for the future -

a possible rising wedge and mentioned that OCTOBER can be tough for the markets, historically speaking. We have seen some pretty big crashes in October. Will we get the ICL then?  We'll have to be alert going forward to any signs of weakness as this unfolds. So some are long from the recent dcl, I am just helping my readers to see a reason to stay alert, and I will monitor it along the way.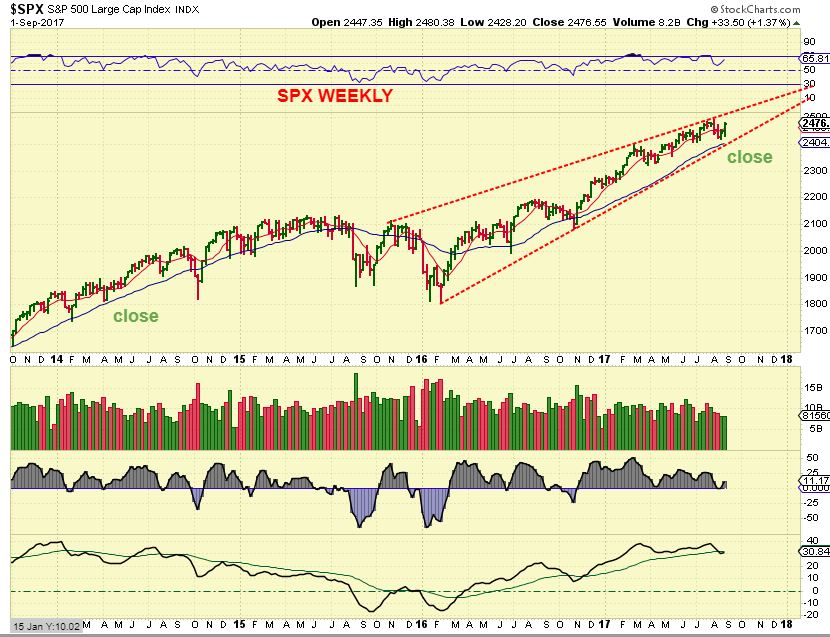 Read More
https://chartfreak.com/wp-content/uploads/sites/18/2017/09/MELTING1.jpg
673
1221
Alex - Chart Freak
https://chartfreak.com/wp-content/uploads/sites/6/2013/04/black_logo.png
Alex - Chart Freak
2017-09-11 16:52:59
2017-09-11 16:52:59
Is It A Melt Up?