Have you ever heard someone say, "In the back of my mind, I was thinking about..." ? Well, in this weekend report I'm going to discuss my analysis ( technical / Cycles / etc)  and the conclusions that are drawn from that, and also what has been subconsciously ' in the back of my mind ' in a few areas.
SPX

- Friday I pointed out that we could bounce here, but I still expect a drop from my analysis.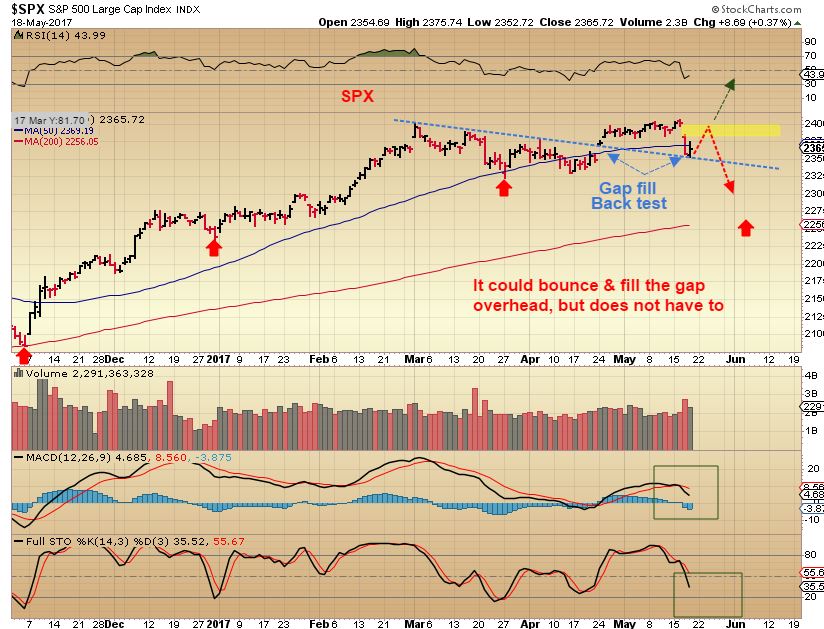 We did get the bounce at multiple support areas after filling a gap & 'buy the dip' has been working.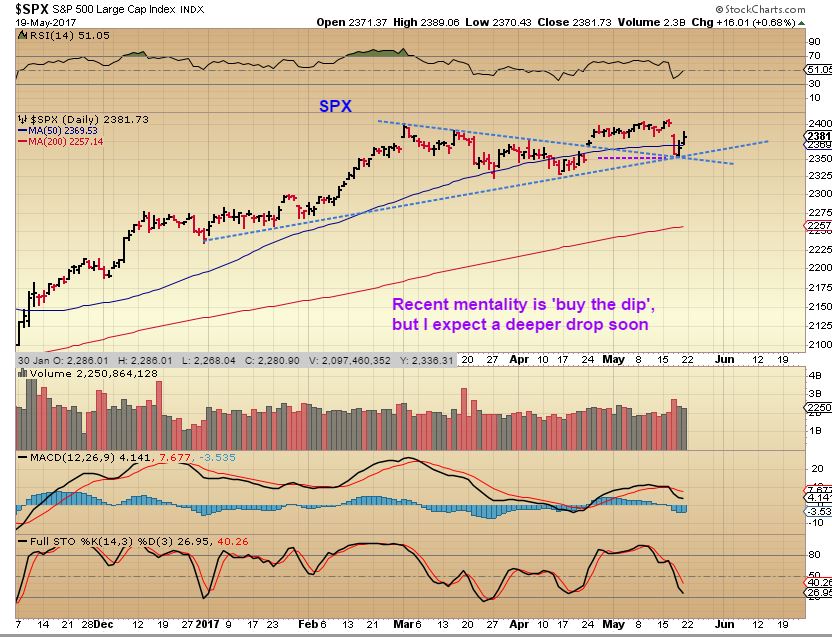 These patterns do look similar, and some may think that it would lead to further rally upside...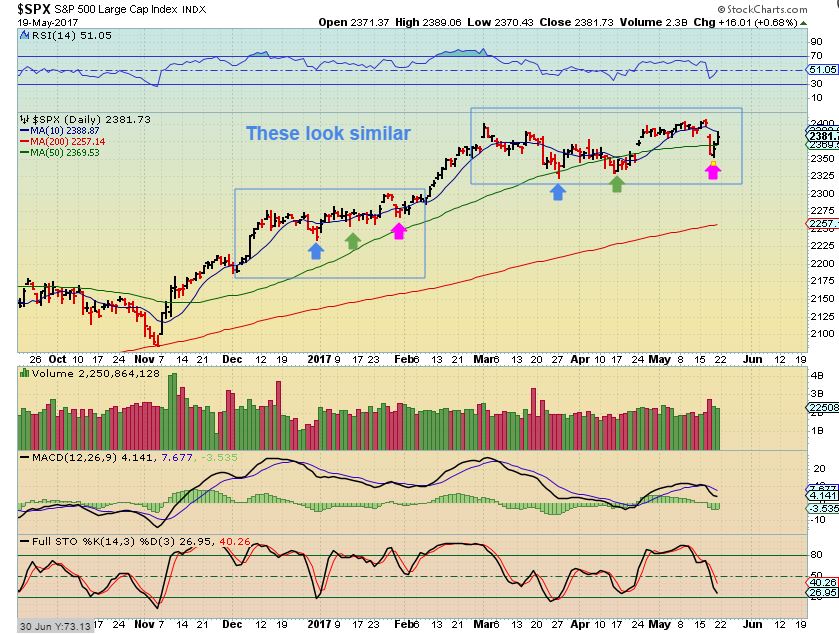 But ' in the back of my mind '...