To the joy of many readers here, we are finally getting some of the sale prices on Miners that we have been expecting for a while now. Let's take a look at our weekend review and see how things stand after this 4 day trading week...
.
SPX WEEKLY

- We are coming due for a pull back cycle-wise.  In the past, we have seen pull backs drop to the 50 week ma, as shown here.
1. It could happen at the next drop to a dcl, or
2. It may happen after a small drop to a dcl and then a break to news highs that rolls over, as shown here.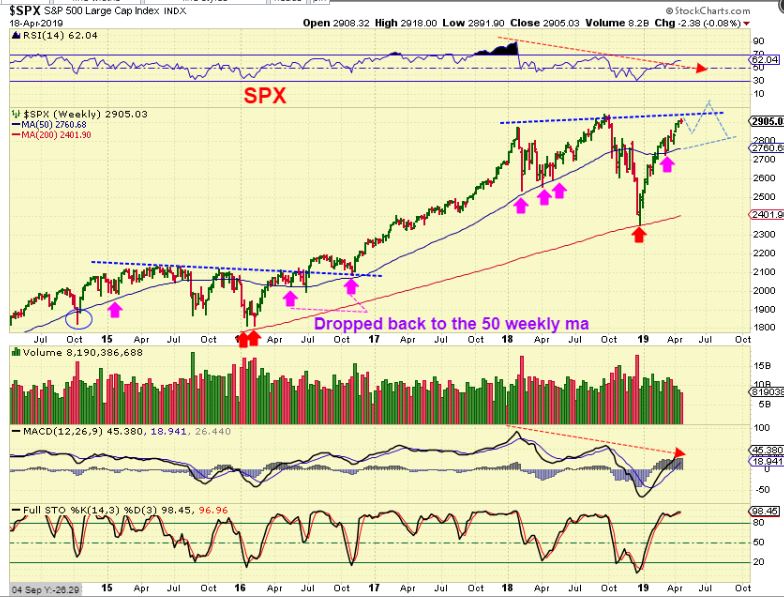 Let's discuss this a bit further...