Many sectors of the market look ready to break one way or the other. Can we gain an edge as to which way they will go, or is it just a coin toss? Lets take a closer look.
This was the NASDAQ at the close on Monday. It was pushing against resistance in various forms.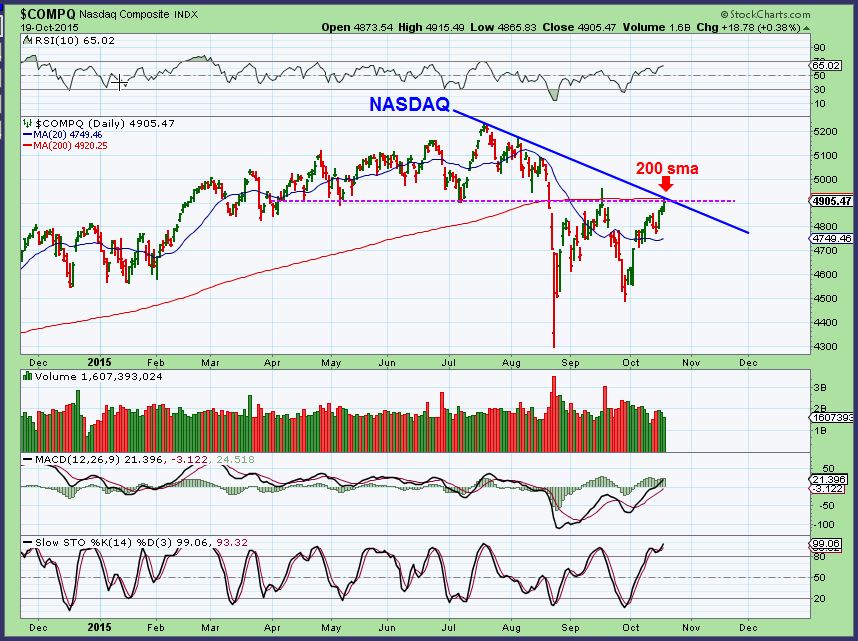 Notice what seems to have showed up by the close today...