Earlier this week  I certainly thought that the markets were waiting for the Fed Decision on Thursday before making any big moves. Yesterday, Oil, Energy, and Precious Metals jumped the gun and were off and running!

WTIC

– The set up was a Bull Flag pinched between support & resistance.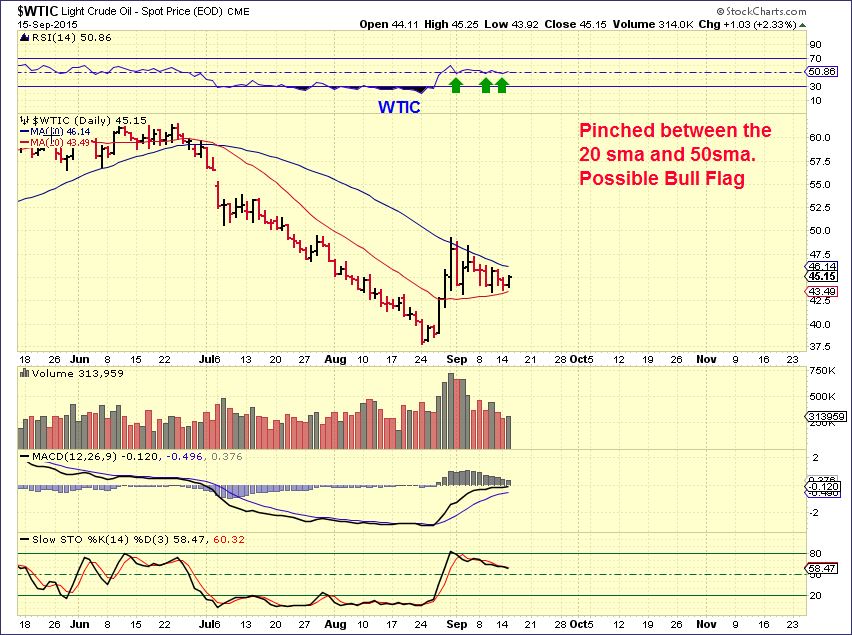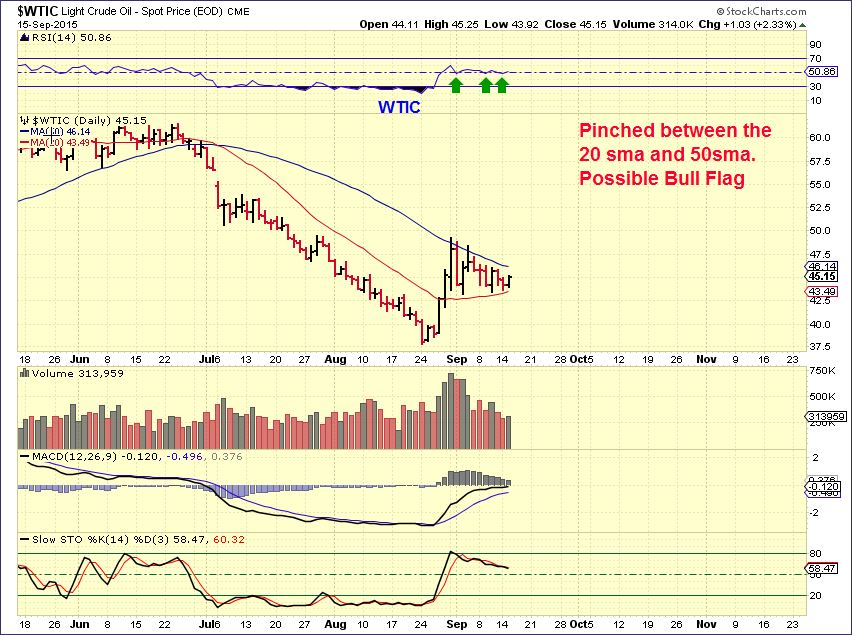 Oil is not waiting for the Fed Mtg.  Many energy stocks were up over 10% and some were 15-25% today alone.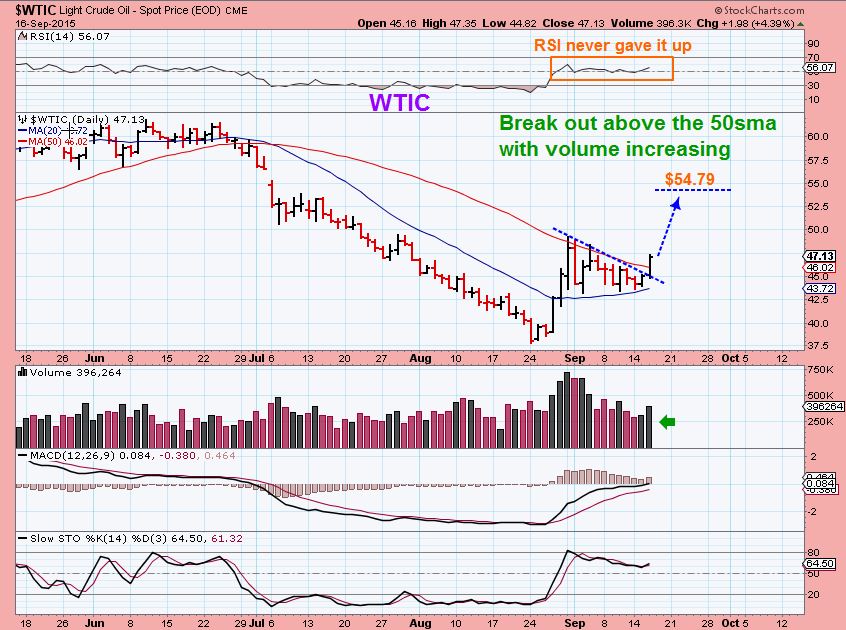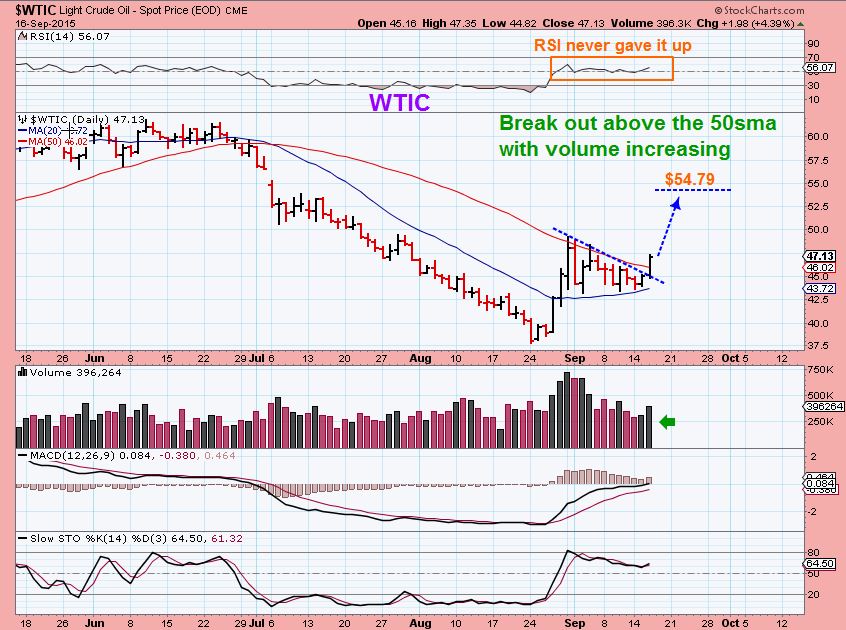 I mentioned in a premium weekly report when the markets first crashed that in the past,  bear markets dropped and rallied and dropped and rallied.  A back test would be likely, as shown. Honestly – we are not quite at that level yet.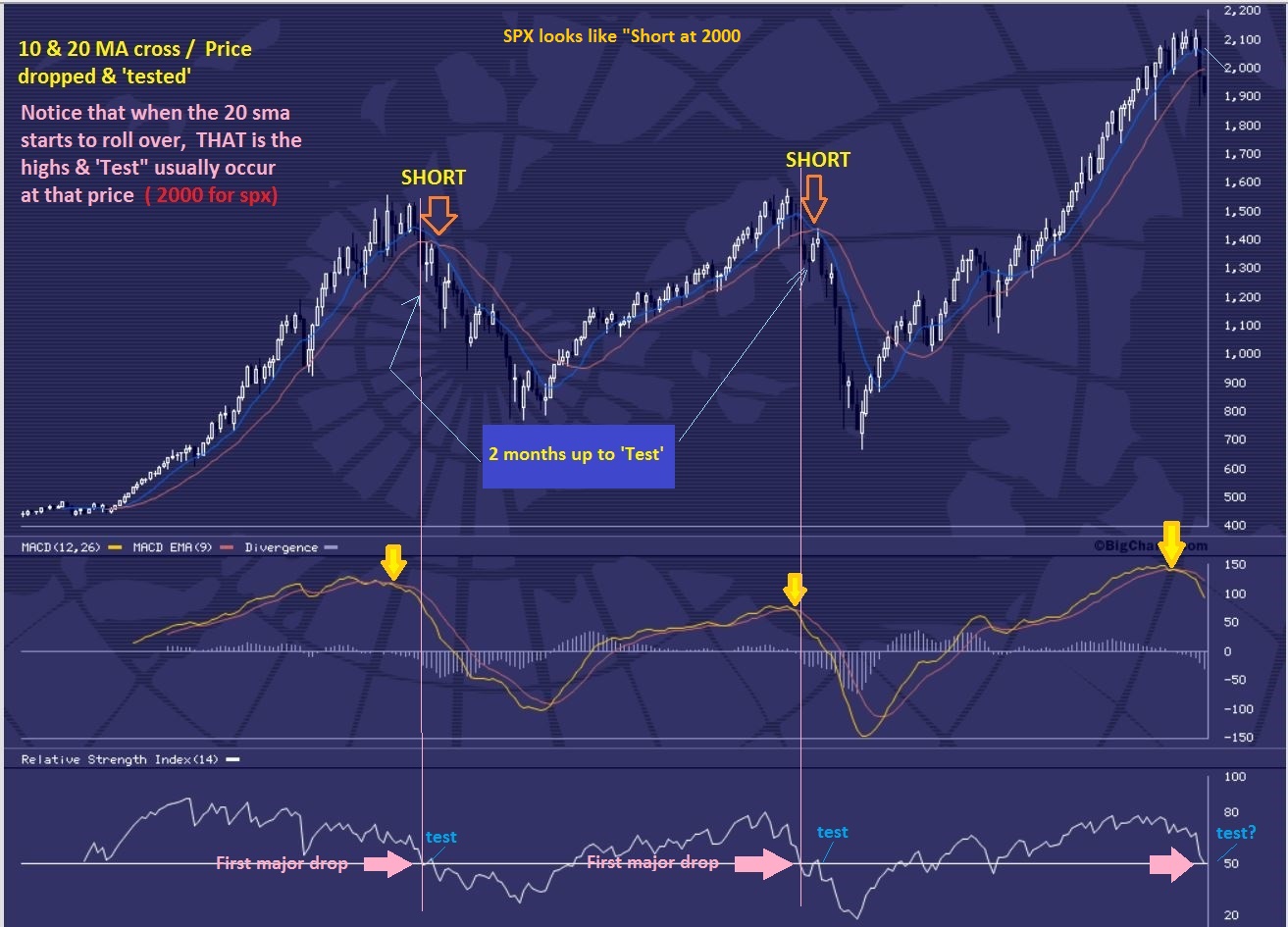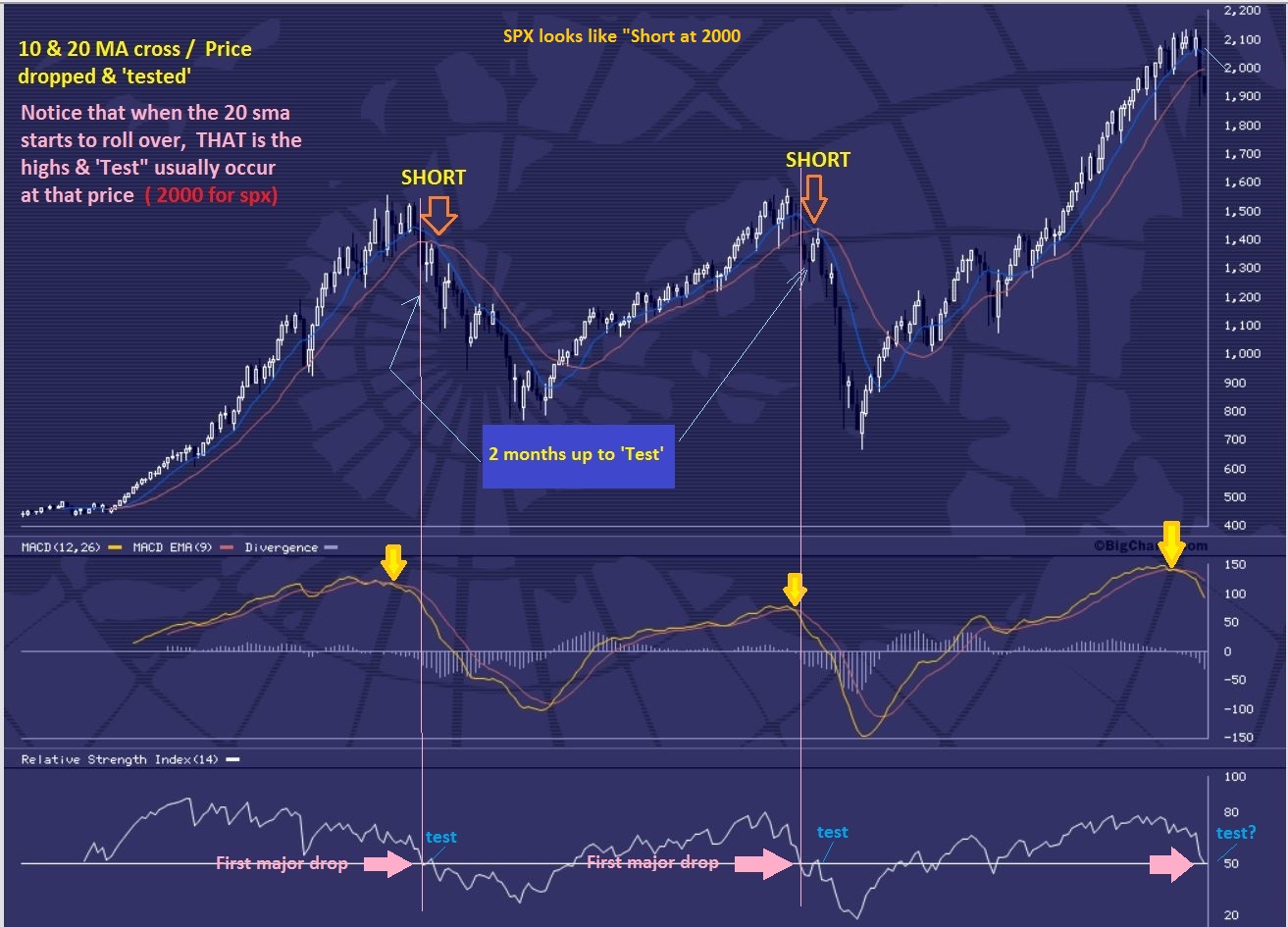 I want to point out a weekly chart of the 2000 Top. There were drops and rallies drops and rallies. We have dropped and rallied in the past 2 months too.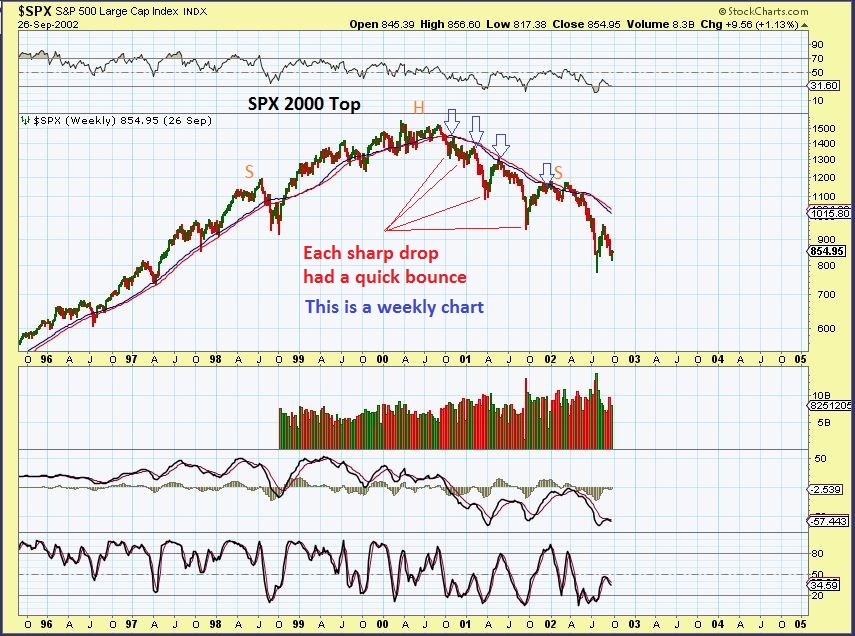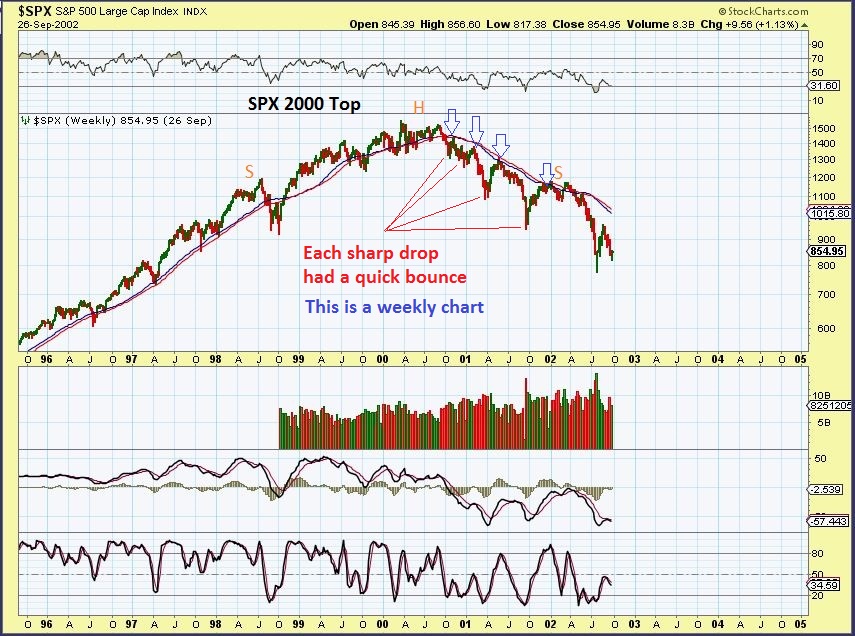 Could we be ready for a Fed induced drop?  On a Monthly chart the 'back test' is not in place yet, but we can drop here & rally again later. 
NASDAQ

–  I just wanted to point out this rally.  It looks like a bearish rising wedge at this point, with overhead resistance in various forms.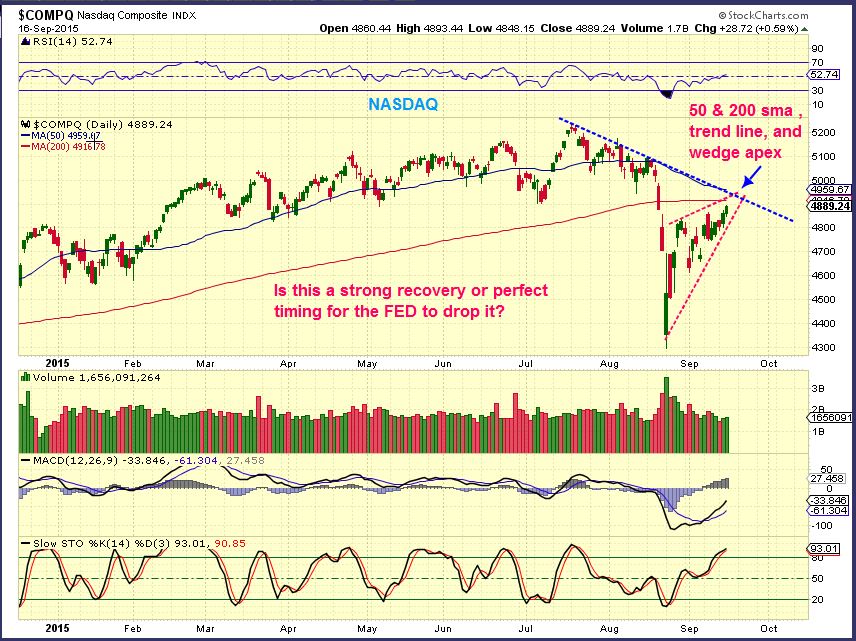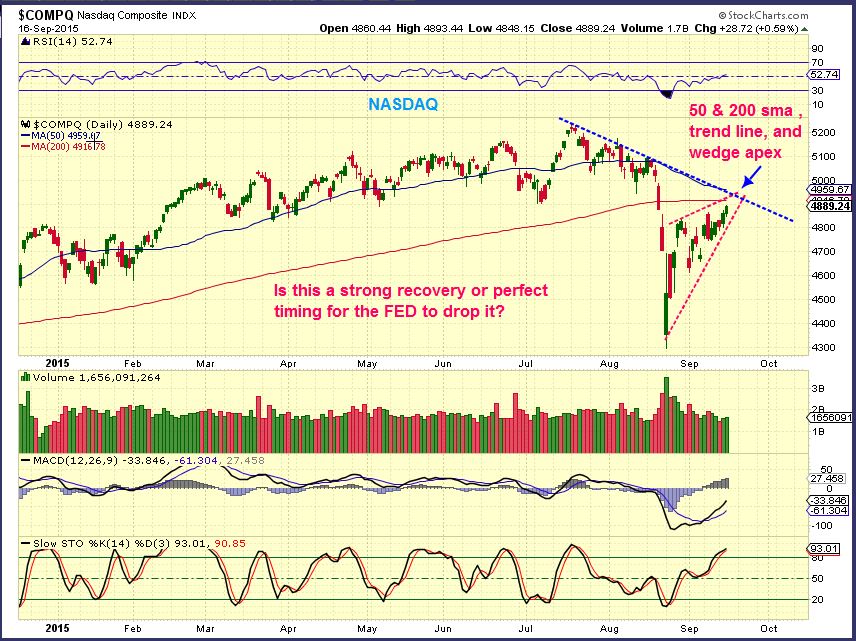 GOLD and MINERS
GOLD

– The chart in yesterdays report pointed out the # needed to have a swing low in place. Above $1111.90 puts a swing in.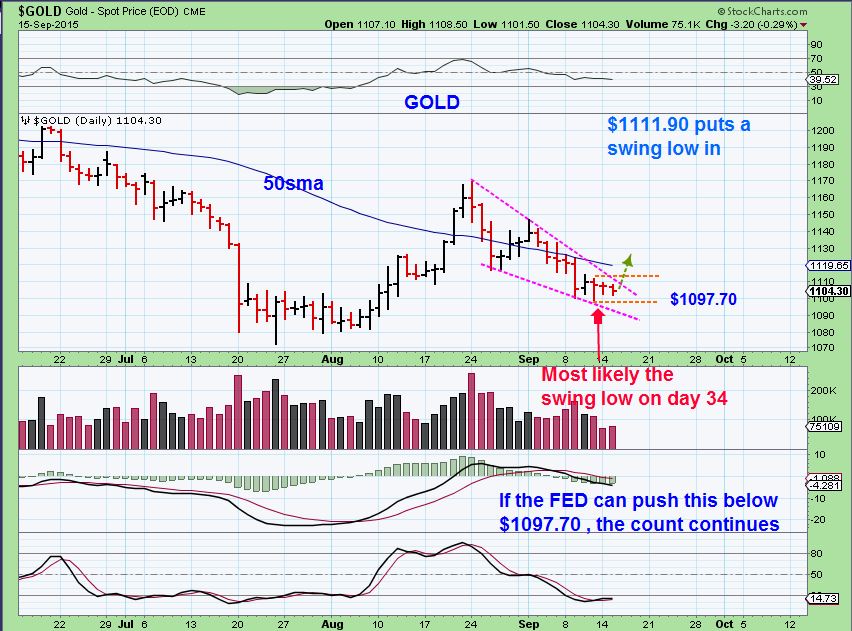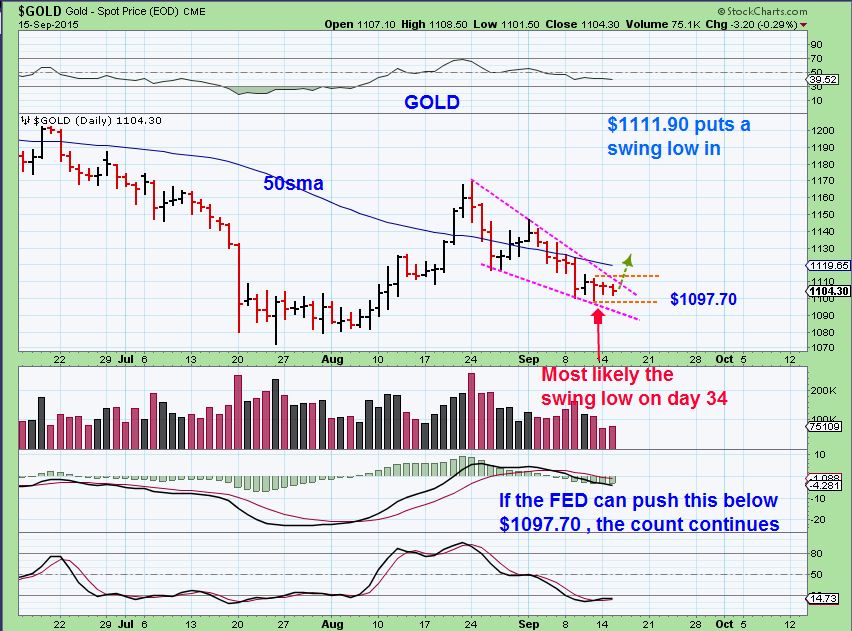 We certainly got that today. A swing low is in place on day 34.  That was a right translated first daily cycle, so we can expect higher highs!  We broke from a descending wedge and I consider this a buy. My initial target is near $1200 .

I have pointed out that a break above the 10sma  ( and a close there) is a safer area to take a position in GDX.  With GDXJ I used the 13sma.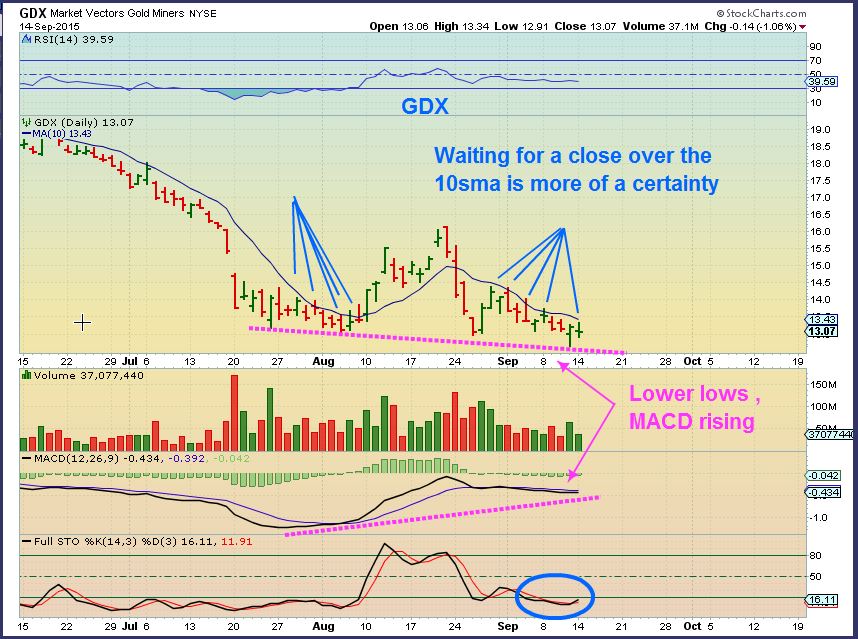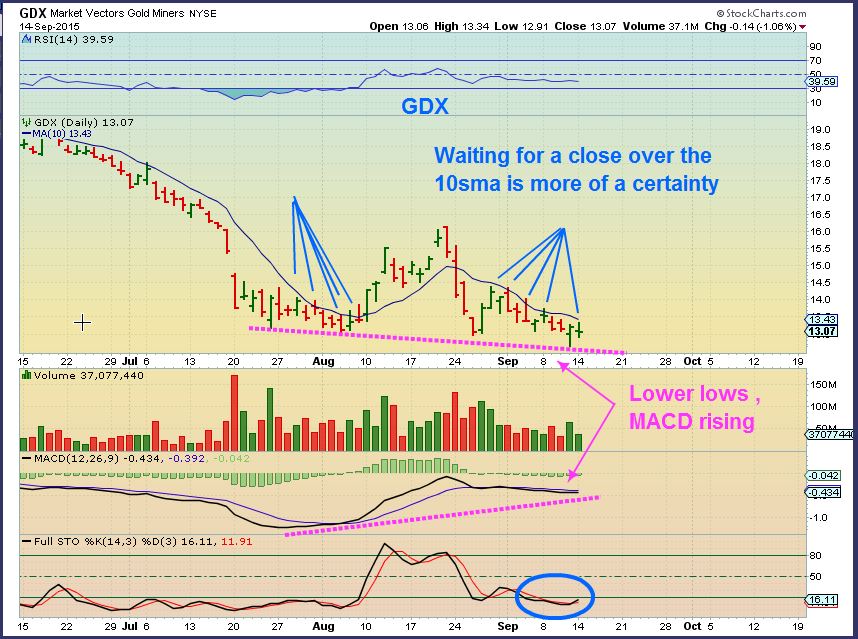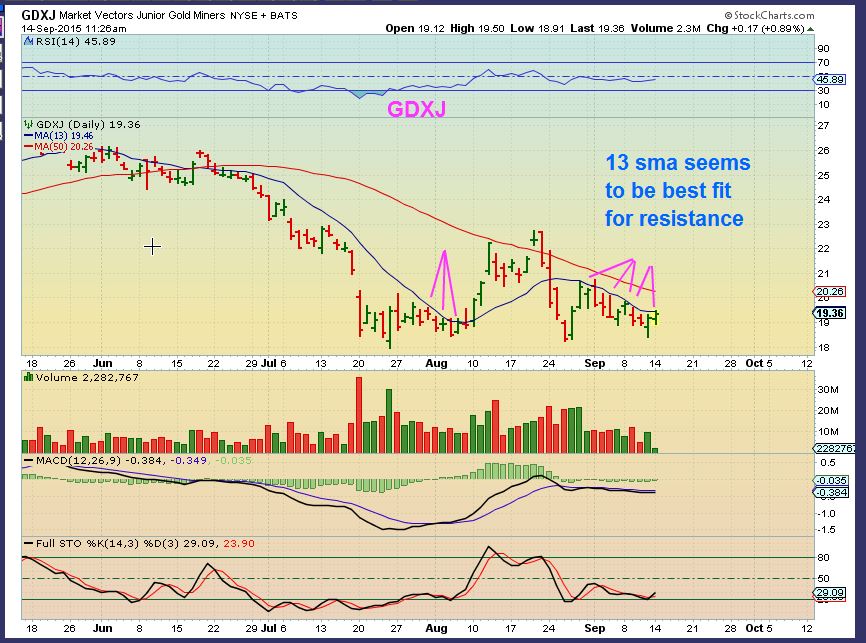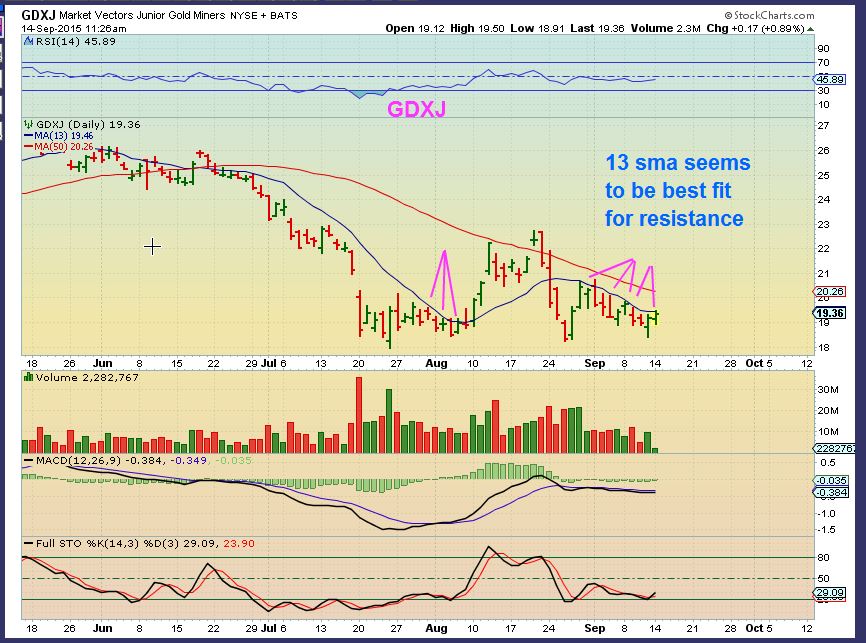 I had expected Miners to wait until after the Fed decision too, but timing was late in the daily cycle and everything just popped all at once.  I posted at 10a.m. that volume was likely going to be above 70 million ( by the close) as we broke from the wedge.

GDX

– This was my 10 a.m. (yesterday in premium section) chart pointing out the volume to look for if the move was real.


While you wait you can look at 

DNN

(uranium) .  That's a good looking stock set up.  See also

GTE and UPL

– those looks like a buy right now ( Energy).  

XCO

was up 30%  (AGAIN!).   To see the potential in some of these juniors,  check out a 3 month chart of 

AXU, EGI

, &

GSS

. 
Good luck today

NOTE:  It's just $37 for over 20 reports and some 100 setup's each and every month!  If you're serious about learning and trading, then come try it out.  See: http://www.chartfreak.com/my-secrets/
~ALEX
https://chartfreak.com/wp-content/uploads/sites/18/2015/09/Federal-Reserve-Building.jpg
966
1450
Big League Finance
https://www.chartfreak.com/wp-content/uploads/sites/18/2019/11/Chart-Freak-site-logo.png
Big League Finance
2015-09-17 15:00:27
2015-10-20 14:52:11
Public Post: FED (FOMC) Random Thoughts #FOMC $SPY