I posted a premium report pre-market, this is a portion of it for your trading enjoyment, some editing has been done to update it too

🙂

.
Charts – Charts – Charts!  It's Friday, the last trading day of the week, so I just wanted to post a few charts instead of the usual full report .   Just for 'Friday trading' or building a watch-list.   I am not talking about buying and holding for a month,  some  traders dont even like to hold over the weekend with Greece and other geopolitical issues out there.  Buy one or two , or put these on your watch list to possibly buy a pull back .  We had reversals yesterday in OIL & Metals , they  can be quite trade-able.   I bought as mentioned in the chat / comments area,

but is it long term or short

?   Just a quick trade or more?    I'll discuss that this weekend.    On to the charts …
$WTIC-  small bounce or lows?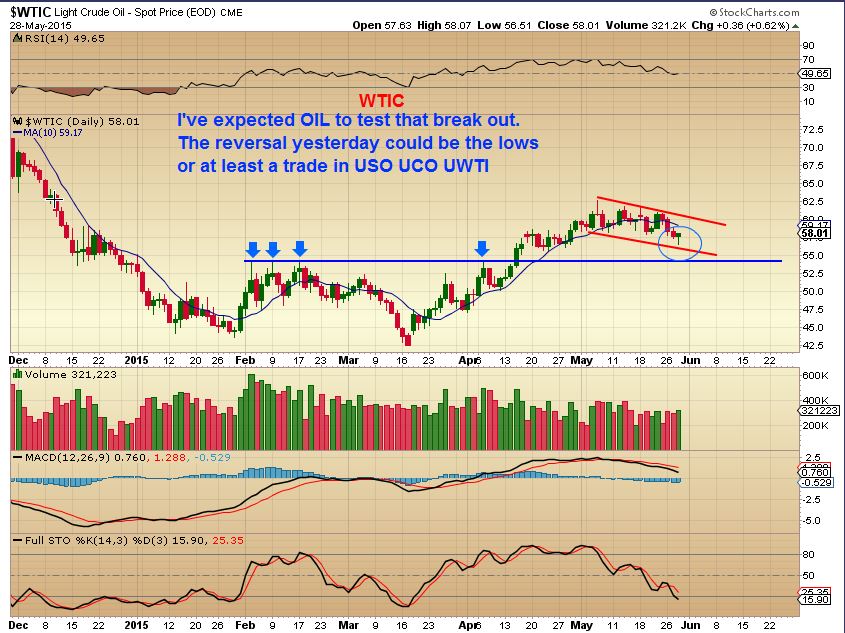 What about NATGAS?…
Many were saying how brutal yesterday was, but I actually have been expecting more selling
EDIT: NATGAS  has since dropped to  $2.66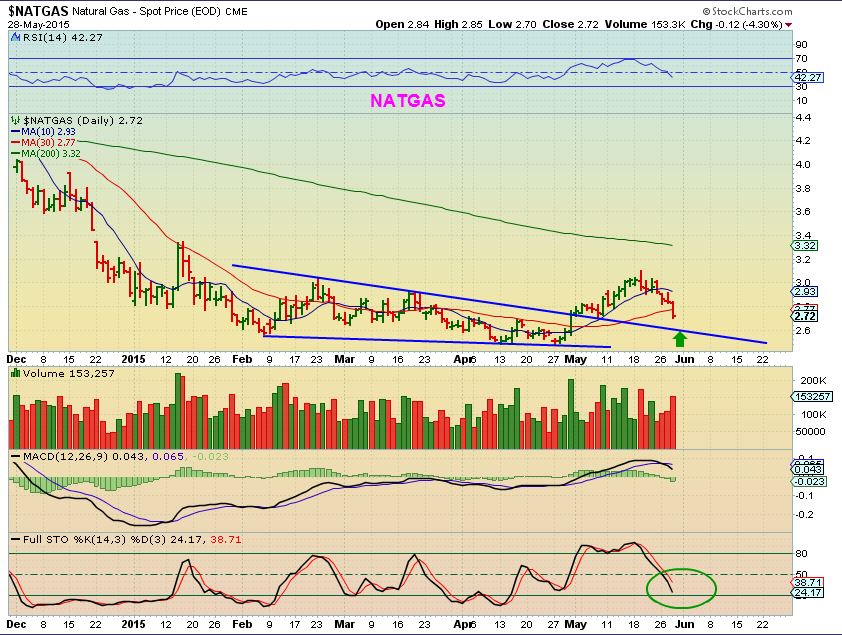 The XLE ( And a few Energy Stocks) look pretty good here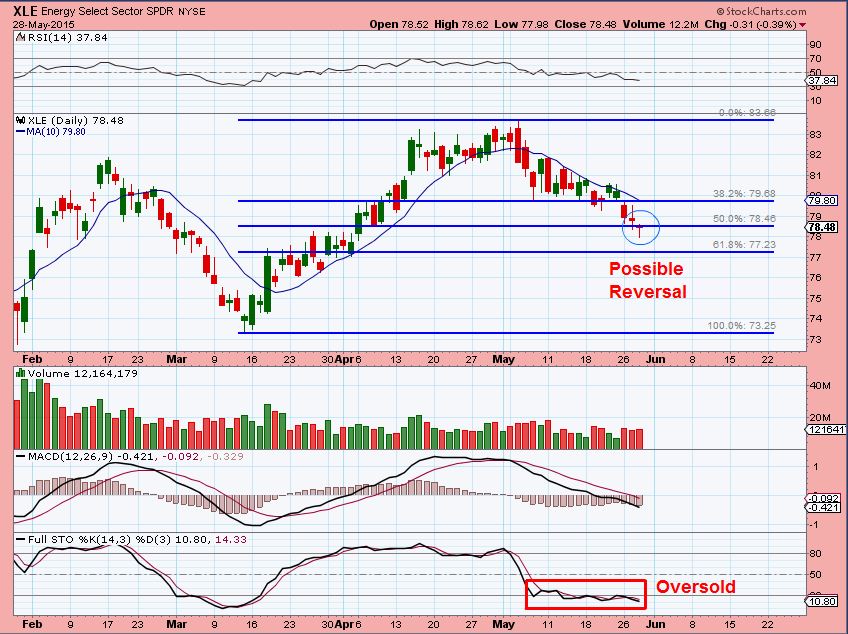 In the weekend report I will discuss more about  Energy and Metals/Miners , but there were a number of interesting looking reversals , as mentioned in our chat / comments section . Stops are being run and buyers are stepping into the fear,  I love that for short term trading signals.
I liked the look of the reversal in CDE , BVN, and a few others mentioned in yesterdays premium report.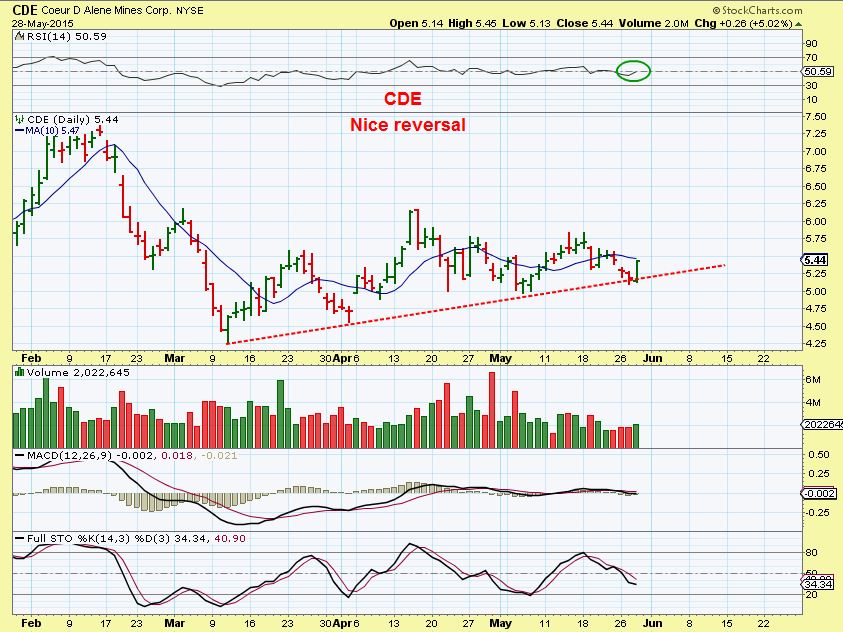 With the SILVER C.O.T. report,  one may want to look at the WKLY CDE  and wait for a break out.  The bigger picture.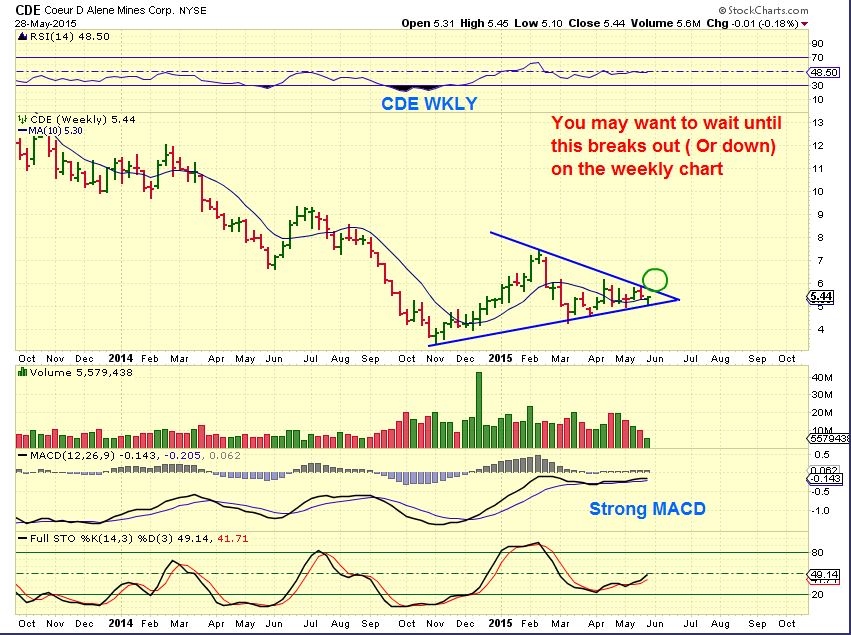 For TRADERS:  YOU CANNOT BUY ALL OF THESE, THESE ARE JUST SET UPS THAT OUR TRADERS MAY BE INTERESTED IN. Choose 1 or 2? Put some that interest you on a watch list? These are trade ideas.
I like

MDR

on a weekly and daily.
EDIT: currently up on lightish volume. It may consolidate further before breaking out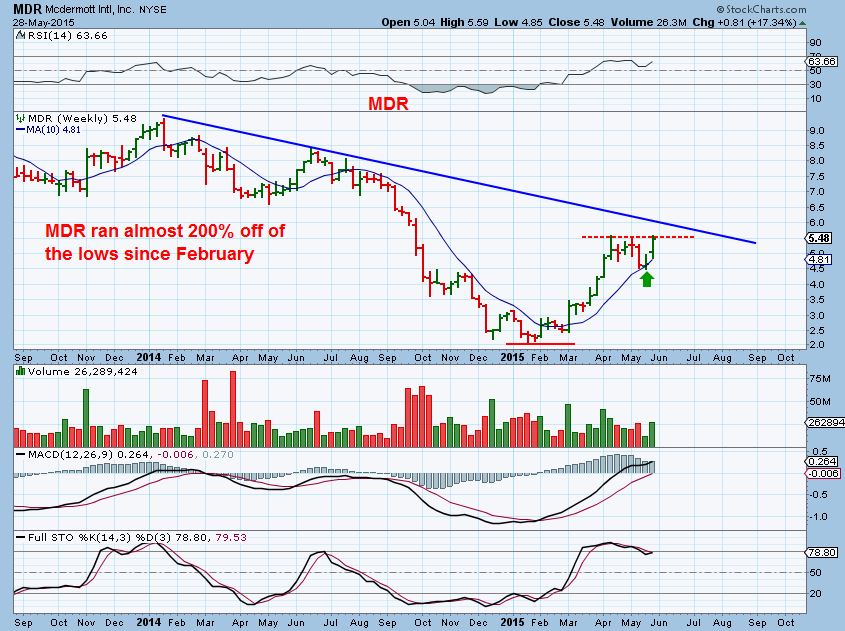 FMSA – good set up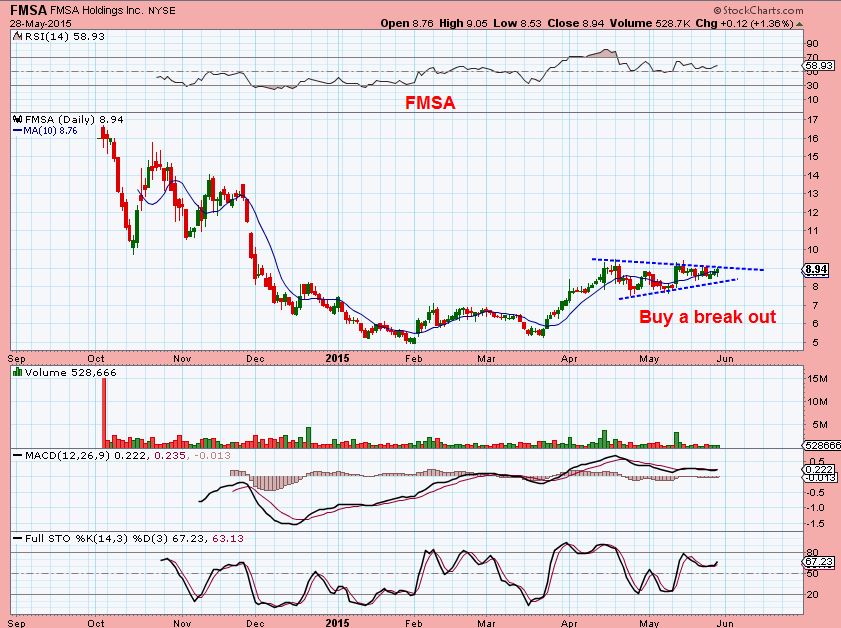 ATRA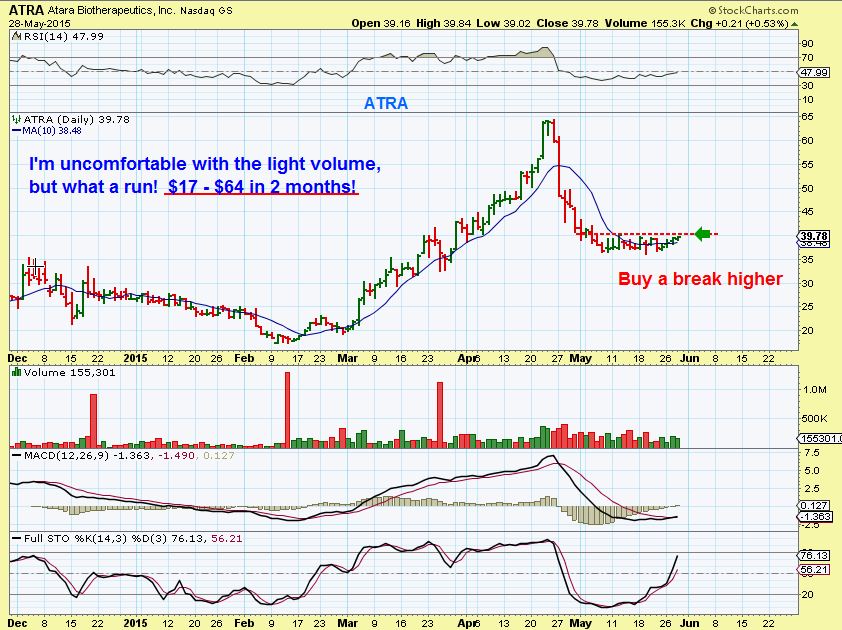 TUBE

– has more upside I.M.O.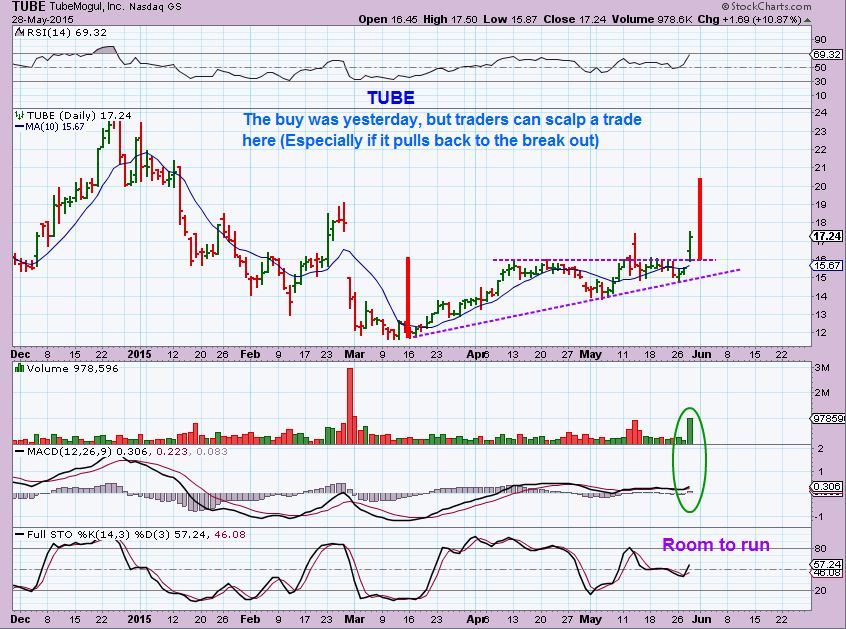 MSCC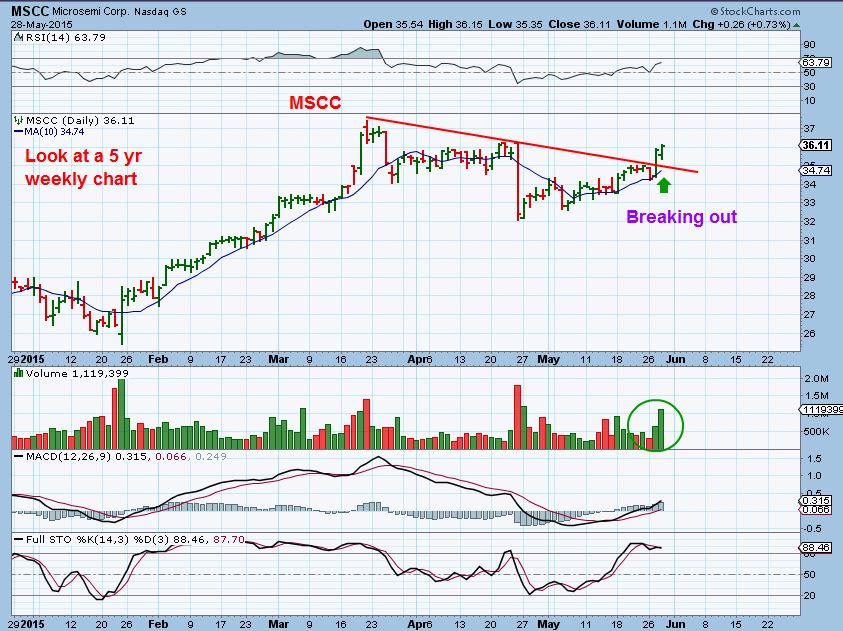 NQ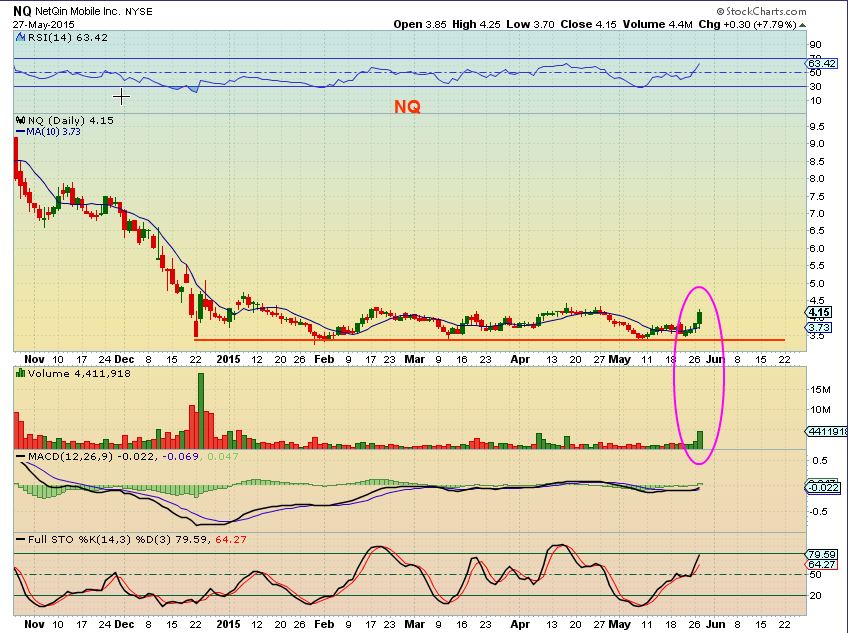 FRO

–  THIS LOOKS GOOD
EDIT: Since the post , earnings has knocked FRO back to its 50sma.  To the watch list with it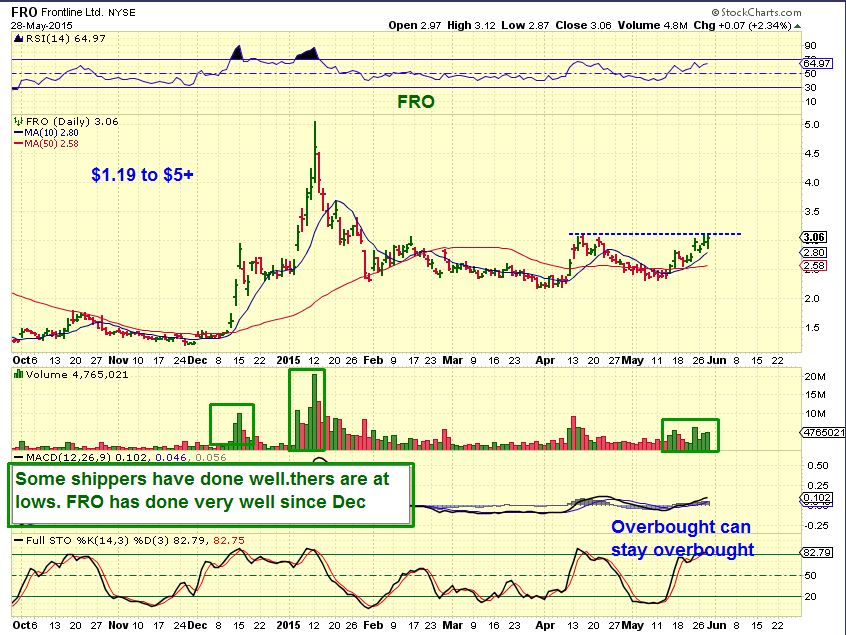 I was asked a while ago about long term 'buy & hold'.  I mentioned   NKE, UA, and ULTA  in retail as long as markets remain bullish. 
ULTA

– still a healthy chart, looks like it could break out

CLNE-

  we have waited patiently for this pull back.  Is it ready now?  Its a low risk entry , put your stop  just below that 50sma  (I would use a loose stop) .  See also  PEIX as a good set up.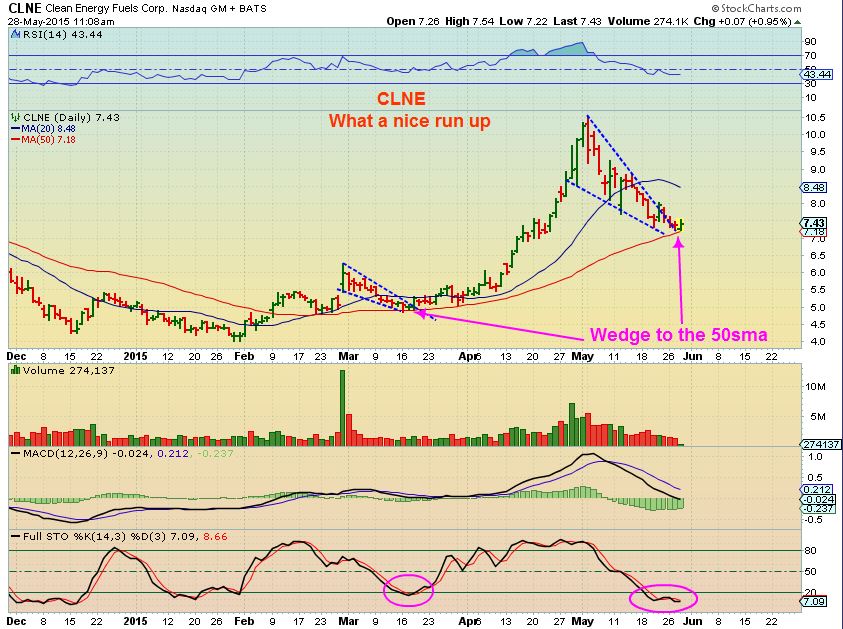 Enjoy your Friday trading and I will have a weekend report that discusses the various sectors and the crazy week of activity that we had on this holiday shortened trading week. As always,  thank you for being here!
~ALEX


https://chartfreak.com/wp-content/uploads/sites/18/2015/05/DESK.jpg
515
791
Alex - Chart Freak
https://www.chartfreak.com/wp-content/uploads/sites/18/2019/11/Chart-Freak-site-logo.png
Alex - Chart Freak
2015-05-29 14:37:42
2015-05-29 14:37:42
Chart set ups