I wanted to take this time and just share a few charts that I have presented to my premium members in various premium reports last week.   Of course as time moves forward , charts can morph and change , so we keep our eyes on things as they unfold.    Currently, however, things are still playing out as expected. 
March 24

  NASDAQ –  I was pointing out a wedge pattern.  They are bearish if they dont surge higher and break the pattern before reaching the apex.
Click to read more of this report

March 26

,  the IWM Wedge was still in tact.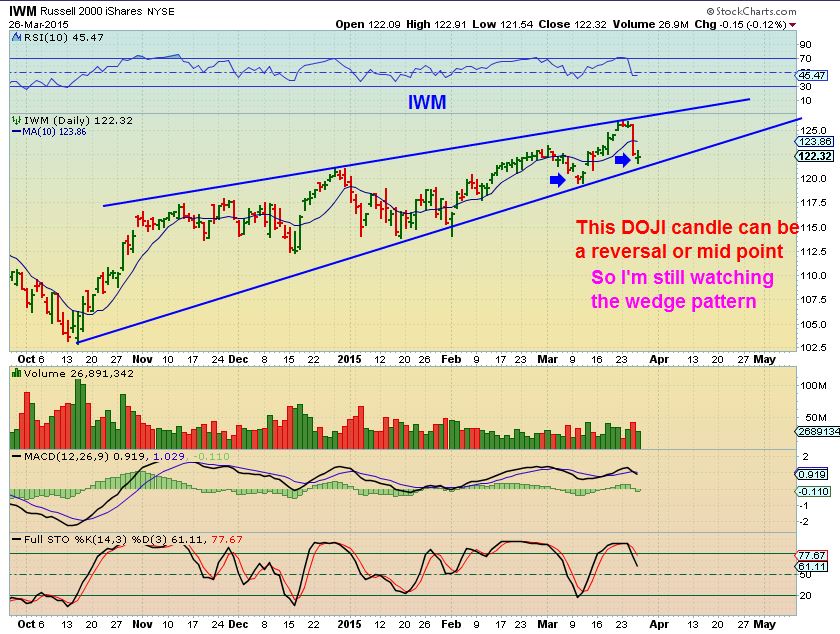 I had called for a double bottom in OIL, and it occurred around March 16.  Many went short expecting

"OIL is breaking down,  supplies are in surplus, and Oil will be in the low $30's"

.     I went long.   Some of the energy picks did well, others are lagging.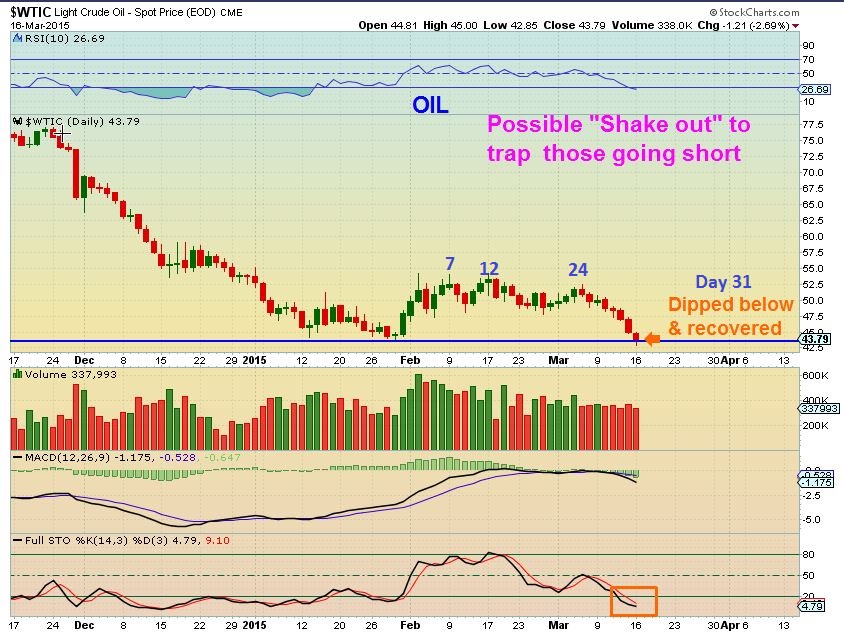 OIL  MARCH 26 –

1st Target should be  resistance near the $55 area .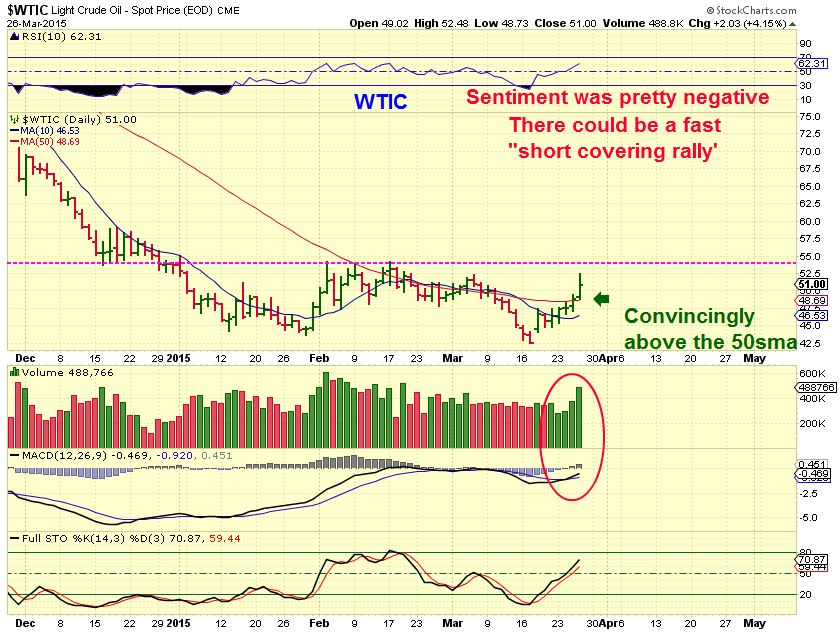 USD WKLY

– March 20  Looked for a pause in the rise.
  So Gold should bounce, right?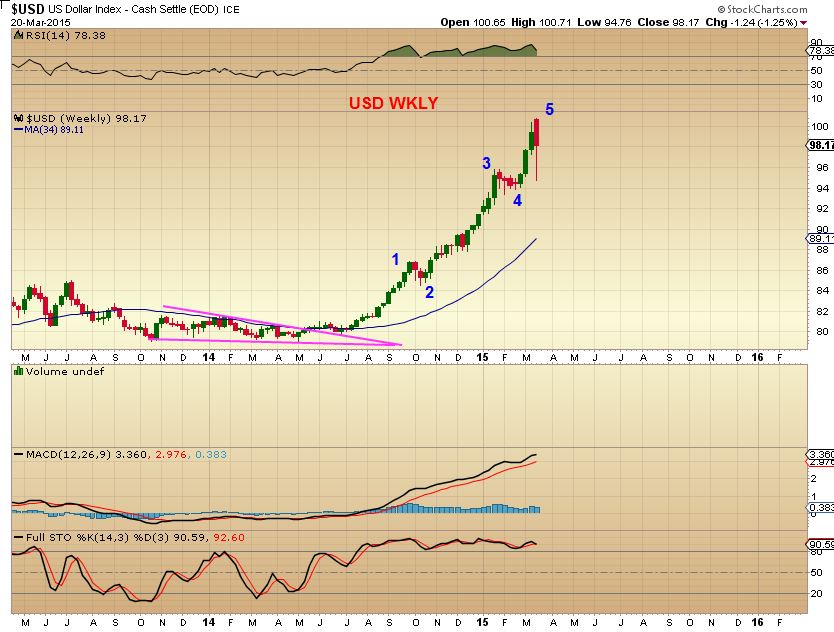 GOLD –  Yes,  Gold bounced and here is MARCH 25th

– I expected a tag of the $1221 area  ( 50sma), then a drop as shown.  

How far

the drop would be was 50/50  Bullish / Bearish.  This chart shows a very bearish look.  It may not fulfill.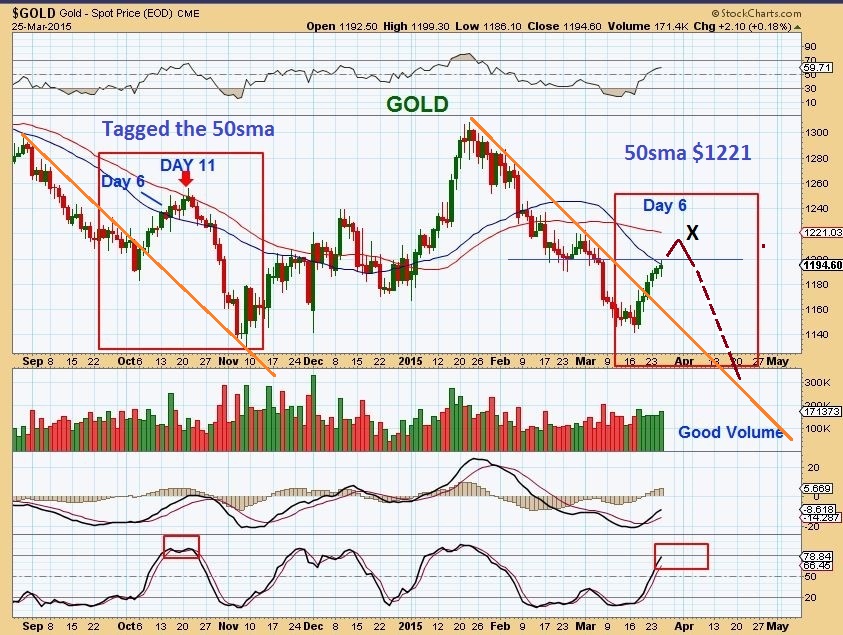 GOLD

   March 26 –  It did tag the 50sma & dropped.   It has now even dropped further.   This could just be a pause before breaking higher or the start of a break down as shown above.   I have in my premium reports what I expect and will follow it closely.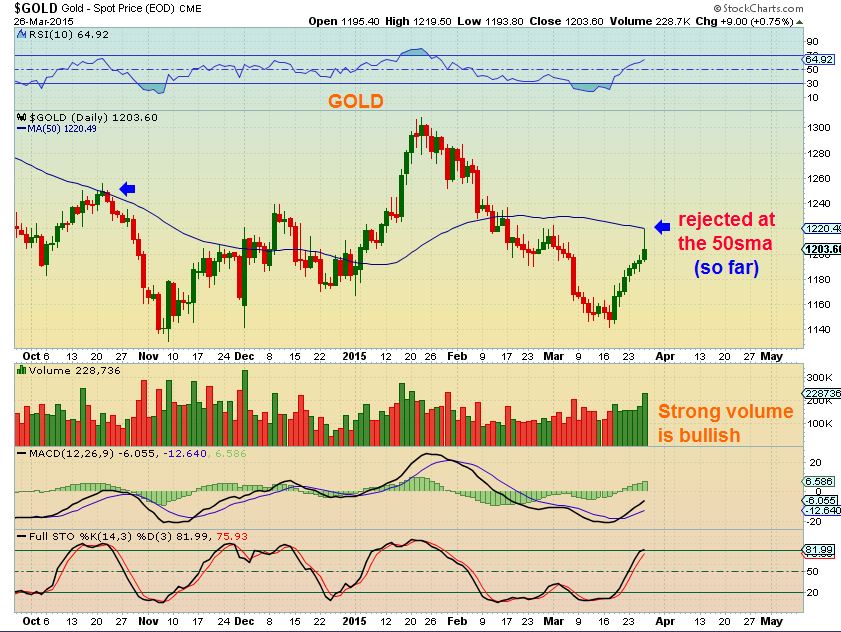 GDX –  (Removed)
 Components of GDX
  Here is

NEM  March 26

, for example .   Will this break the lows of March 11 as I have drawn ?   Or Bounce ?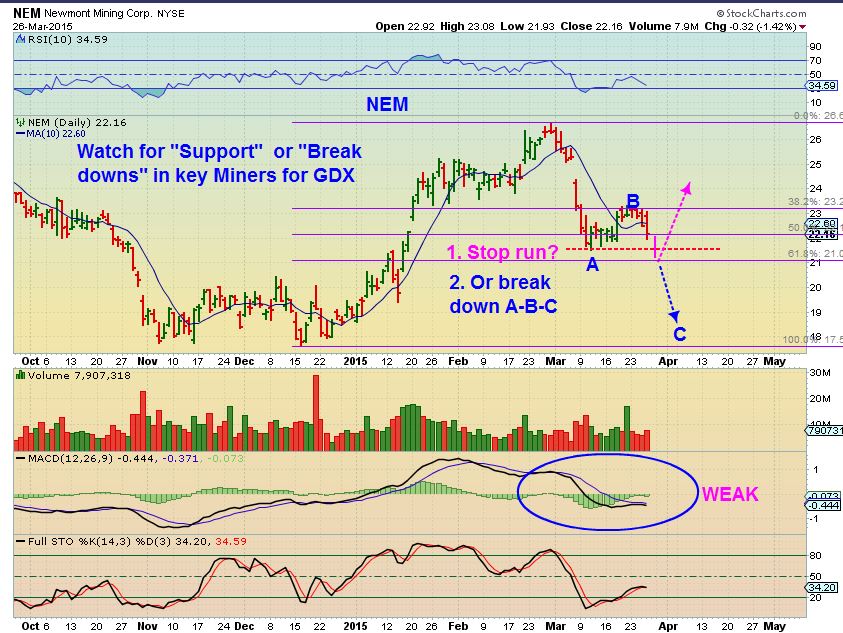 GG

–

March 26

  Rejected at the 20sma , and this is the biggest component of GDX.    Reversal higher?   Break down?   Time will tell .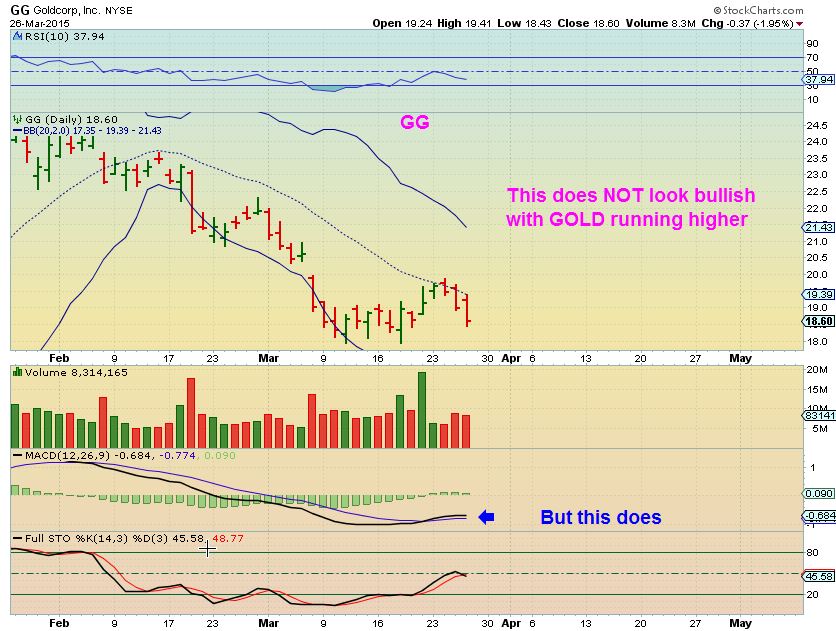 So these are just a few of the Sectors & Charts that I have been writing about in my premium reports.  The markets have been choppy and in some areas difficult to trade, but I believe that there are some really nice trading opportunities coming our way soon. Metals and miners are currently in an interesting time period  cycle -wise.  Thanks for stopping by and checking out the charts, I hope that they at least helped you to see things a little differently  than you had in the past.
~Alex
https://chartfreak.com/wp-content/uploads/sites/18/2015/03/STICKs.jpg
637
1197
Alex - Chart Freak
https://chartfreak.com/wp-content/uploads/sites/6/2013/04/black_logo.png
Alex - Chart Freak
2015-03-31 13:29:12
2015-03-31 13:29:12
Market Observations