I have to be honest, I was recently looking at the markets and thinking that the apparent weakness was going to prevail. Recently I've been staring at the SOX and something is starting to pop out at me.  let me explain…
 I had mentioned to my readers back  in DEC that I thought I saw internal weakness in the markets.  As the markets began to weakly bounce & Roll over,  I then posted this chart JAN 6 and mentioned that though I expect a bounce here,  I thought we may 'fail " at the 50sma.  BUY THE DIPS might not work, and possibly a short set up .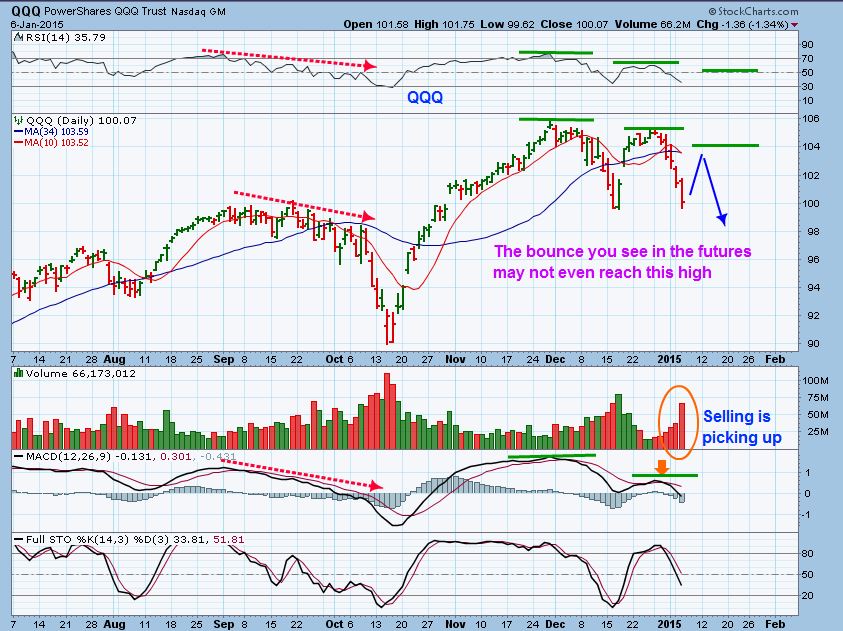 By Jan 21  the weak bounce  had played out, I began to think we may get a good shorting opportunity,  but wait for that ECB mtg.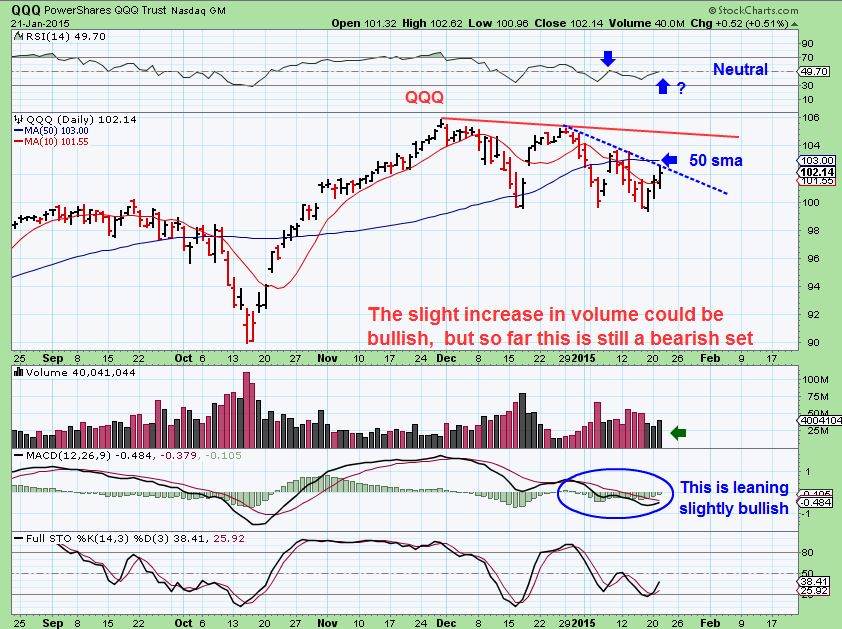 But then I saw those SOCKS!  No, not the multi colored array of Socks above,  I mean …
The SOX –  The Semi-conductor index. It started looking a little more bullish well before the ECB mtg, so I looked inside and mentioned in 1 report that CREE actually looks like a bullish set up. This was
CREE (Jan 20)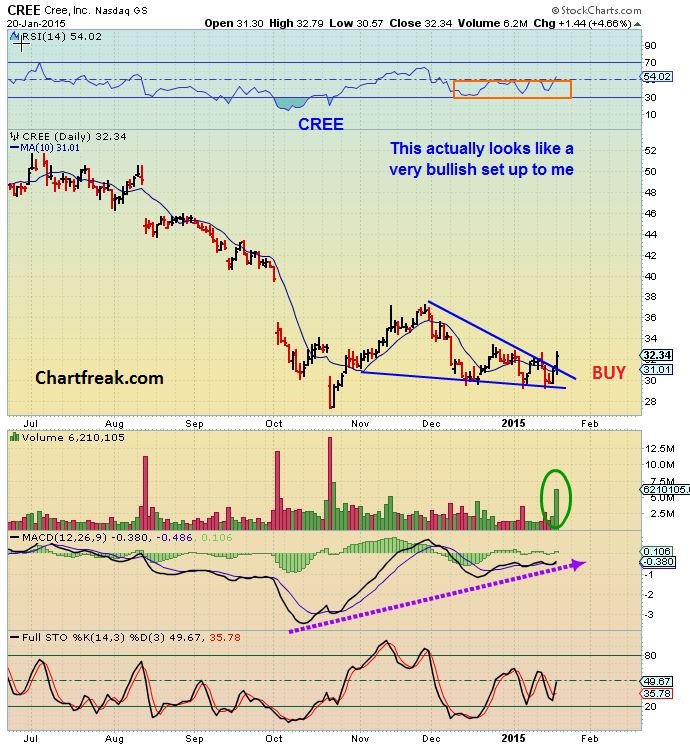 A couple of my readers actually took the trade and mentioned that it worked out nicely.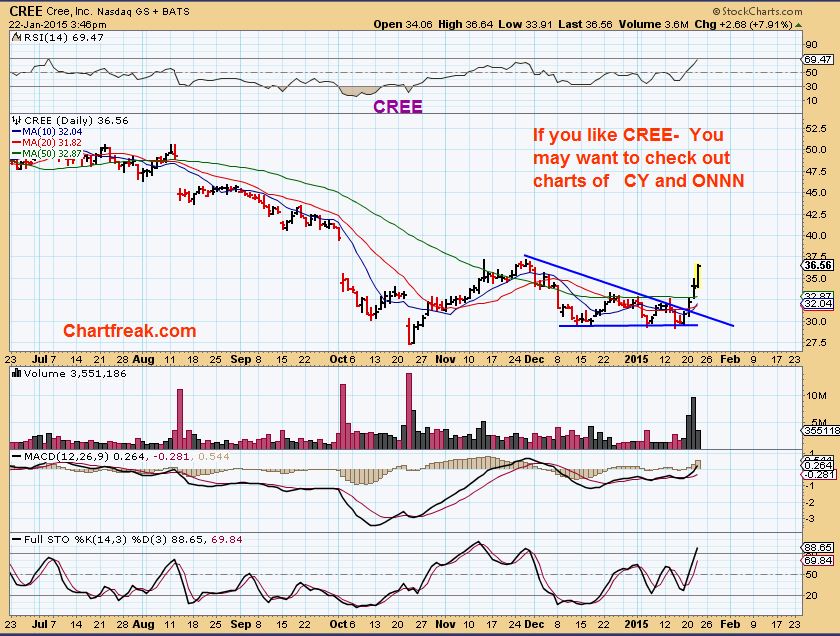 I told my readers  on Wednesday  (  The day before DRAGHI 's ECB MTG ) ,  that the charts were now showing signs of bullishness. I posted this pre-mkt yesterday to show that the 3 Q's were leaning a little more to the bullish side.  I'd be watching the 50sma and the blue trendline.


The markets shot up higher after that ECB mtg report came out.  SO I thought,  "Was the semi conductor sector leading a bullish move here? " I began to look into a few other charts . This is  just a couple of charts that I came up with under that sector.
ONNN –

Bullish set up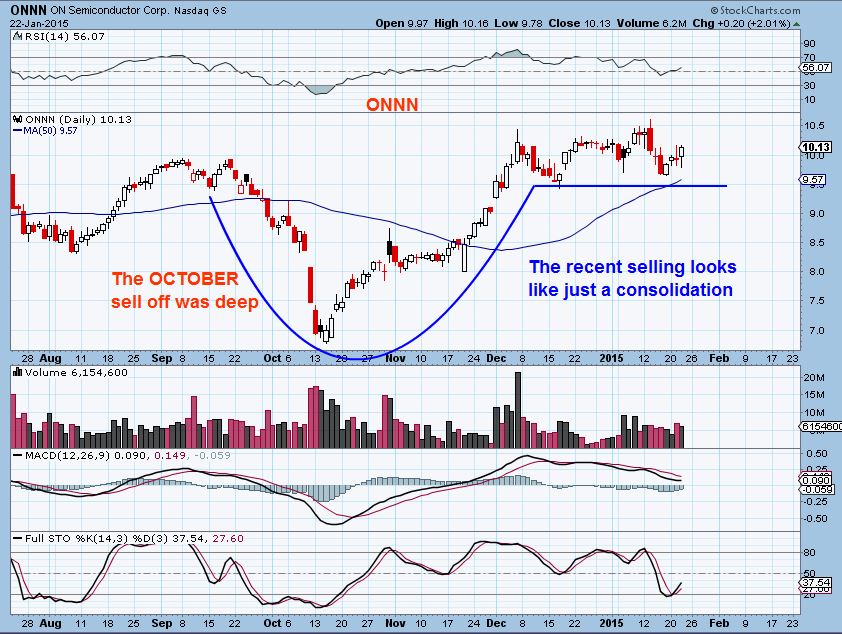 CY – 

Doesnt it look like it's breaking out?  I would have bought the tag of the bottom orange line,  and I still could if we drop to test the 50sma , right??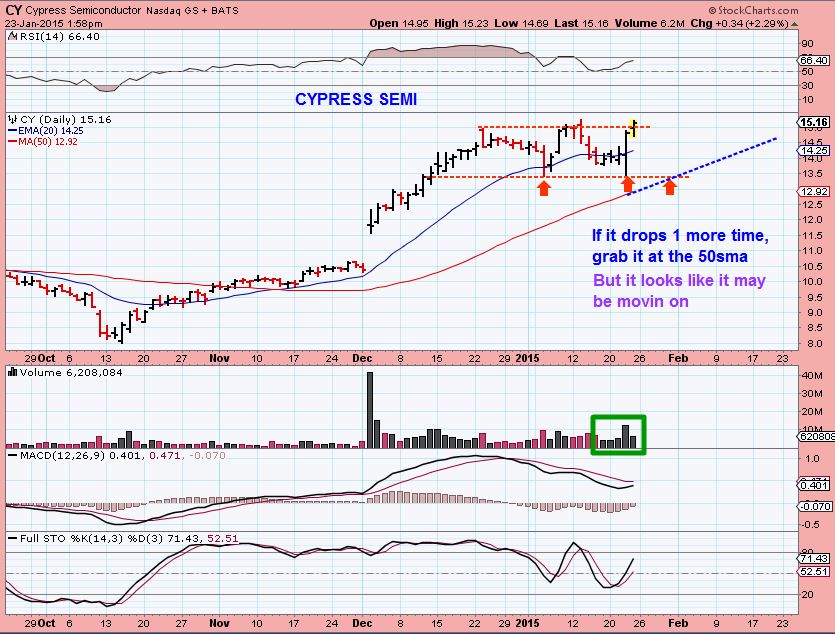 MAYBE / MAYBE NOT.  I looked at another semi conductor stock today and it is breaking out. There may not be another chance to buy  CY  down at that orange line,  but those who buy break outs may have a few choices in this sector.
This is TSEM –  pretty  ( However, the weekly indicates to me that this break out will be tested soon. )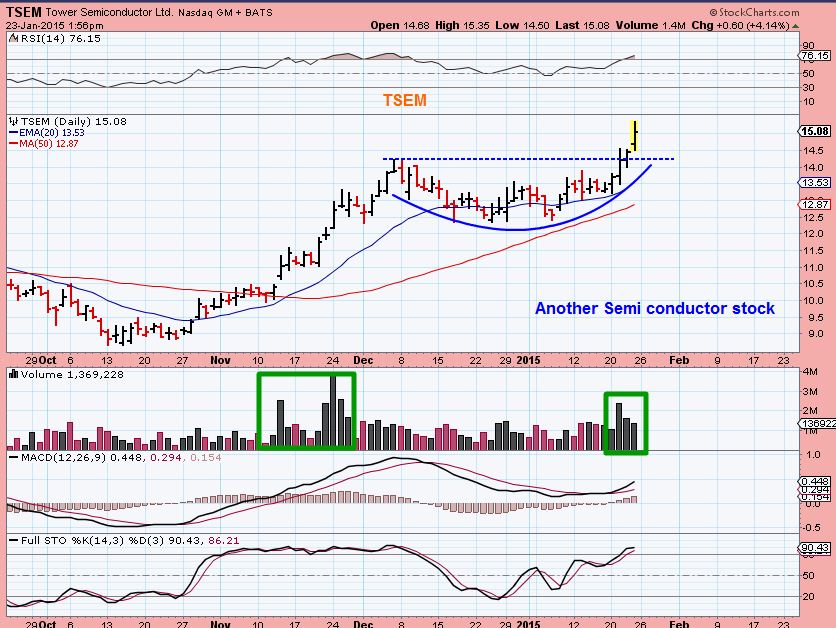 Yes , thats right, those beautiful multi colored SOX may be setting up to break out higher. A pullback to the 20WMA is very common , as you can see here.


  Something I've had my eyes on for a while now is that even though the QQQ, SPX , etc started looking weak in their sideways moves,  I have thought that the Small Caps and micro Caps might be a great place to be as 1015 moves forward.   I used several charts to show why, and this one from JAN 12 is just one of the many.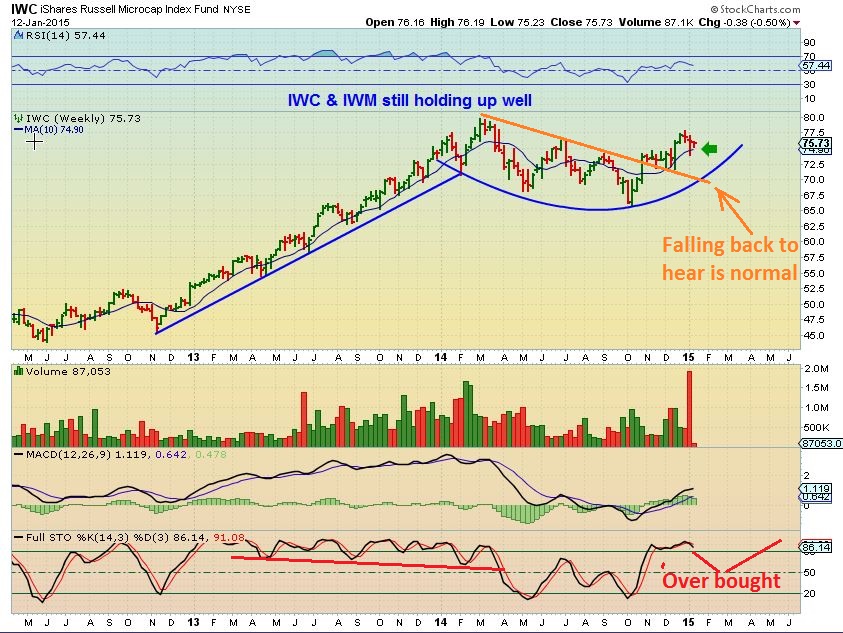 At Chartfreak.Com  we have been mainly invested in Metals and Miners through Dec and Jan, as noted in other public reports posted here under the "BLOG" tabs here . They have had a great run up,  but when they rest and consolidate gains, it gives me time to look at other areas and see if there are any "Set ups"  forming.  After all, we dont really want to Marry out investments,  just try to profit from some of the moves higher and search for another profitable trade.
    Sometimes it takes
patience

, and you'll see

that

as the headline of a recent report under the 'strategies' tab.  It may take time for a few good low risk set ups to form,  but patience can be rewarding .   I think ENERGY may be one of those areas that some low risk set ups may be found soon.  In fact, I have to wonder….Is the SOX set up now?  Are the equity markets set up for another bull run?   Could it still be weak and just be a double top coming up?  What about OIL, NATGAS, and Energy?    The recent weakness raises many questions with me, and I'll be looking into the charts further this weekend and in the weeks to come to see how things develop.
Thanks for stopping in and reading along.  Best Wishes to you and happy trading!
~Alex
https://chartfreak.com/wp-content/uploads/sites/18/2015/01/SOCKS.jpg
564
1111
Alex - Chart Freak
https://www.chartfreak.com/wp-content/uploads/sites/18/2019/11/Chart-Freak-site-logo.png
Alex - Chart Freak
2015-01-23 19:59:30
2015-01-23 19:59:30
Look At Those Socks!