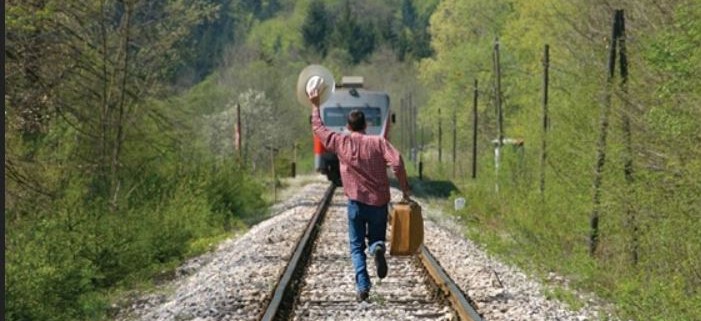 JUNE 13 –  Update
If you had a chance to read my last 2 reports discussing Gold/Miners , then you know I was expecting a low almost immediately and possibly even what we call an ICL  (A Very Meaningful Low that produces a Nice invest-able rally).  Almost EVERY newsletter I read insisted that we remember that due to Golds "Seasonality" and that "Gold always bottoms in the Summer", we should   'go short' or wait.    '$Gold $1000.00  ' was and still is everywhere.   As someone who likes to be a contrarian, I posted this chart to show that anything is possible  ( Notice that $HUI Bottomed 2 yrs in a row in MAY)  and  I mentioned that I was seeing a bottom closing in rapidly.  Many Miners were forming Lows using various indicators that I use and Bases were forming also.  My last report advised that I was getting  ready for a rally, and you may want to think twice about shorting.
MINERS bottomed in MAY 2 yrs in a row-
Immediately after posting my report , we saw a rather striking Rally in Miners, especially Juniors.  Some say its "Only short covering", is it?  Will it pullback soon?  Should I go short, or just buy a pullback? Was THIS the Train leaving the station & did I miss it??  Lets review…
In the past, I have seen this before and will show you a couple of possibilities to hopefully take advantage of future moves. As always , NO ONE knows for sure, so I dont get too rigid in any "Bias", but I look for clues / look for ideas and have a game plan. Thats the best you can do sometimes.  I DO now think that meaningful low that I was looking for is 'in' for Miners – but this is just a quick update so I will get to that another time.   QUICK UPDATE…
JUNE 5 – I had my initial LONG position, and I Tweeted this. Notice the writing in the upper right inside the chart.
The break above that line resulted in a large rally above $39!!
A combo of Short covering & technical buying is my opinion.

Should you just JUMP IN NOW? Is the Train leaving the station??  Well, actually THAT was my price projection & I sold all my JNUG there. So here is what I'd be watching for a chance at re-entry  (If the pullback is slow & lighter volume , I may also add on the way down).  NOTE what happened in GDX  at the last ICL (meaningful low) in DEC 2013-  which I think we are likely seeing here. Price would rise, Drop to Tag the 13sma, and rise again , and then drop to tag the 13sma
But is there a way to gauge when the pullbacks will come??  There are clues or "Likely" places, but it still also depends on MANY MANY things that I look for & the strength of the move and the timing.  Notice here what happened anytime JNUG, for example, got ahead of itself in that DECEMBER rally.  It raced outside the Bollinger Bands for 2 days ….THEN… went to its BUY POINT 
Sometimes it moves in a steep drop, sometimes its a sideways move. In the past it has depended on several factors during the rally. Here is also the GDXJ (But I removed the Bollinger Bands for clarity) . I drew this on Wednesday, expected a $39, then a drop to possibly tag the 50 & 20sma coming together as support.
Guaranteed to play out this way??   NO WAY!  This is me looking at past rallies and trying to get an idea of how GDX / GDXJ might "react" to being overbought short term.  This was a STRONG MOVE!!  GDXJ blew thru the 50 & 200SMA….200SMA may now be support. Maybe it goes sideways to the 10sma? Or maybe shorts think its done and re-enter pushing it right down to that 50sma ? There are also "Clues" on the way back down that indicate if it is safe to buy or not.  I will likely be posting or tweeting as time goes on.
  Lets also review ( just a couple) of charts that I posted in Monday nights report. These were from Friday June 6ths close.  They ran very well so far , and could be GREAT buying opportunities as they pullback too.  I posted NG, ANV, AUY among others. These arent my Favorites- but I had bought them so lets update the charts.  Possibly I will start posting many charts of set ups & buy points in the future… I cant tell what the readers here want?
MONDAYs CHART to FRIDAYS (today)
Those are just a few of this weeks moves  (Some 30 – 35%). There are / were many more and you can see from those charts, this only looks like the start of the bigger move if we have bottomed.  In other words,  the Train hasnt COMPLETELY left the station – there are always pullbacks along the way  (In fact, as I write, it seems to be backing up a little so more can step on ).
My usual words of caution :  ANYTHING can happen in the stock-market. There are 'expectations' and 'likely possibilities', but  we need to Stay Alert / Stay Frosty   and listen to the market when it speaks to you.  When it changes directions and tells you that it is serious, we seriously need to listen  (or risk losing profits) . I expect a "Pullback" after a nice rally, but if that pullback gets too serious….get out of the way.

I hope I've helped to see what I am looking for in this sector.   Thanks for reading along & I appreciate the feedback I have been getting on the site and in Messages elsewhere!!  

  ~ Alex  
https://chartfreak.com/wp-content/uploads/sites/18/2014/06/Train.jpg
460
701
Alex - Chart Freak
https://www.chartfreak.com/wp-content/uploads/sites/18/2019/11/Chart-Freak-site-logo.png
Alex - Chart Freak
2014-06-13 11:42:53
2014-12-02 00:18:40
Dont worry – There'll Be Another One