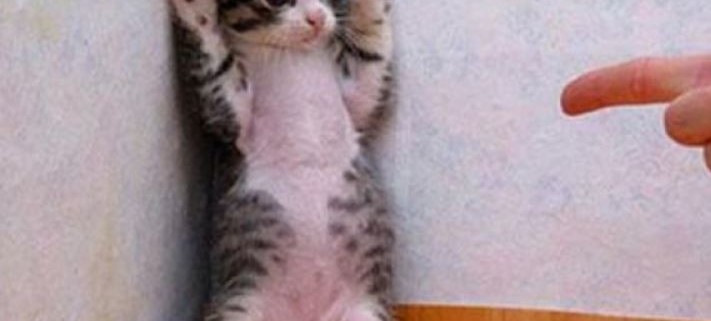 UPDATE  4/23/2014 
POSSIBLY THE MOST IMPORTANT CHART FOR GOLD BUGS/ TRADERS  TO BE WATCHING I.M.H.O.
We just had a "WATERFALL" type sell off in MARCH.  Many started HATING MINERS again.  THAT sentiment is now turning to ,  "I NEED TO BUY THIS REVERSAL OR MISS THE MOVE".    THIS is what I am watching for, this chart should be Noted.
The prior "waterfall" sell offs last Fall DIDNT get above the 9 sma more than 1 time per month.  We already saw that in April,  So if we are going to have another leg down— IT May be time to Fasten our seat belts?  

From here it's easy-  as I write , we are currently right at the 9 S.M.A. , so its already  Show Time.  Can we break thru?  Or will it be held down here again?  Its definitely what I am watching.  ( Click chart to enlarge )
Again…Please dont shoot the Messenger ,  I am just here trying to help people in their investing day. Best wishes to all
 Trading week ending on APRIL 17  (weekend report)

If I showed you this chart on APRIL 11 , didnt tell you what it is, but simply said,  "This looks really Bullish, you should Go Long!!" –  Would you?
Well this was  GDX  on APRIL 11
It's interesting, I am Long Term Bullish Gold/Silver, but That chart was a pretty bearish looking chart on April 11,  and when I TWEETED that I am expecting downside for Miners, some acted a little upset. In trading & investing , "It is what it is" and emotions are a barrier to success , so leaving out a BIAS and Emotional attachment to Bullish Gold/Miners, what do we see from April 17 forward?    … dont shoot the messenger
A quick review helps, because by now a sideways move in GDX / GDXJ has done its job  ( Erased the pain of a steep dreadful drop in Miners mid March). Lets look back first at our first sharp drop down in GDX. Look how steep and impulsive that drop to "A" was.  When the move to "B" came, I saw a tag of the 50sma and GDX was REJECTED with GOLD up & the $USD down, so I called for an A-B-C move Down in Miners (Some shot the messenger)  
I entered JDST on the reversal off of the 50sma above  & then posted this a day later when someone asked if I had a target. I think that GDX/GDXJ  STILL has further to drop and JDST further to rise  (into the 30's)
HOWEVER…There is the possibility that we pause here. It could lure in the Bulls.  Why? On both Wed & THURSDAY we had very light selling, so it is possible that we bounce Monday & test the 50sma, which would also fill a gap above …but I.M.H.O. , this would draw in LONGS and then resume downward. This was APRIL 17 GDX (Note: MACD & R.S.I. are weak)
When I discussed $GOLD on March 27, I admitted that it wasnt clear and showed 2 possible paths. Today, almost 1 month later, I see that the GREEN path is playing out
After a move up, a WEDGE formed and that was Bearish , so This chart was Tweeted out
And the likely PATH for GOLD is shown in this current chart  (Its just an estimate…We'll continue to TAKE IT 1 STEP AT A TIME)
So I expect further downside in GOLD/MINERS , but DONT SHOOT THE MESSENGER…. The LOWS in May or June could prove to be a Great buy.  If you hate shorting Gold/Miners….ENERGY has been a great place to be. Some of our trades ( HK, AAV, XCO, etc) have proven to play out very well , and there are still various short term Set ups forming with our recent sell off in SPX, DJIA, NASDAQ.
I dont always put out a daily report here, but I often will TWEET trade set ups on Twitter, so feel free to follow me there during the trading days.
As always , thanks for reading and feel free to ask questions, I will try to reply quickly if I am in front of my computer. If I'm away , as soon as I get back.

~Alex
https://chartfreak.com/wp-content/uploads/sites/18/2014/04/THE-MESSENGER.jpg
565
711
Alex - Chart Freak
https://www.chartfreak.com/wp-content/uploads/sites/18/2019/11/Chart-Freak-site-logo.png
Alex - Chart Freak
2014-04-20 10:43:23
2014-12-02 00:18:41
-PLEASE DONT SHOOT THE MESSENGER-