Just a quick post today to show you what I will be watching at the close on this 1/2 day of trading, and also what to look at Friday morning when the markets resume trading.   It is noteworthy that OIL sold off again today and OIL is heading back to its lows. Bear Flag?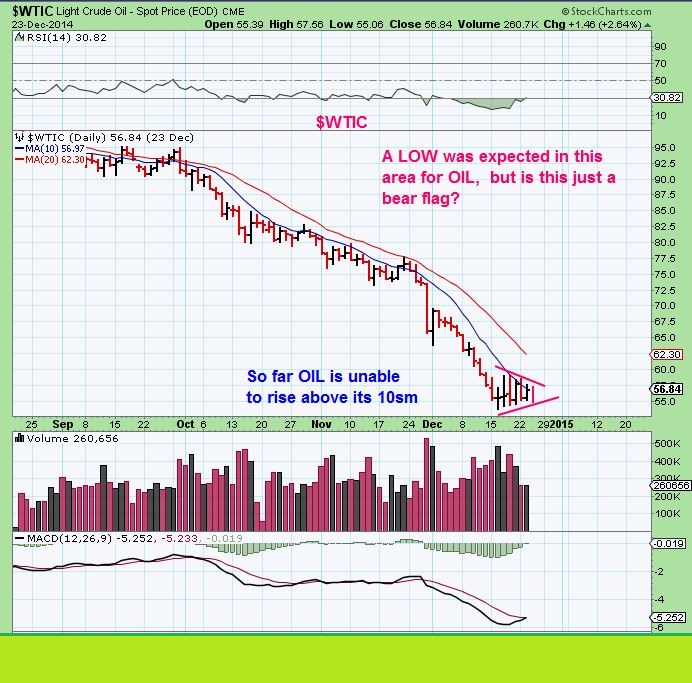 It's certainly possible that OIL undercuts recent lows. It almost did that today, but notice this ...
Read More
https://chartfreak.com/wp-content/uploads/sites/18/2014/12/ENERGY.jpg
567
1111
Alex - Chart Freak
https://www.chartfreak.com/wp-content/uploads/sites/18/2019/11/Chart-Freak-site-logo.png
Alex - Chart Freak
2014-12-24 19:33:30
2014-12-24 19:33:30
ENERGY (And A Touch Of miners Update)

We had a little bit of selling & volume in The miners today , so instead of a morning report Tuesday, I wanted to post some thoughts tonight. I started getting some questions about things as the day went forward. Nothing wrong with that, it is expected.  I had mentioned possibly seeing light volume holiday trading and by noon, we had some selling in Miners.  I posted this chart Mid-Day  before the selling really started to escalate, to point out some similarities to a prior sell off .
  Selling increased from that point on, so what Now?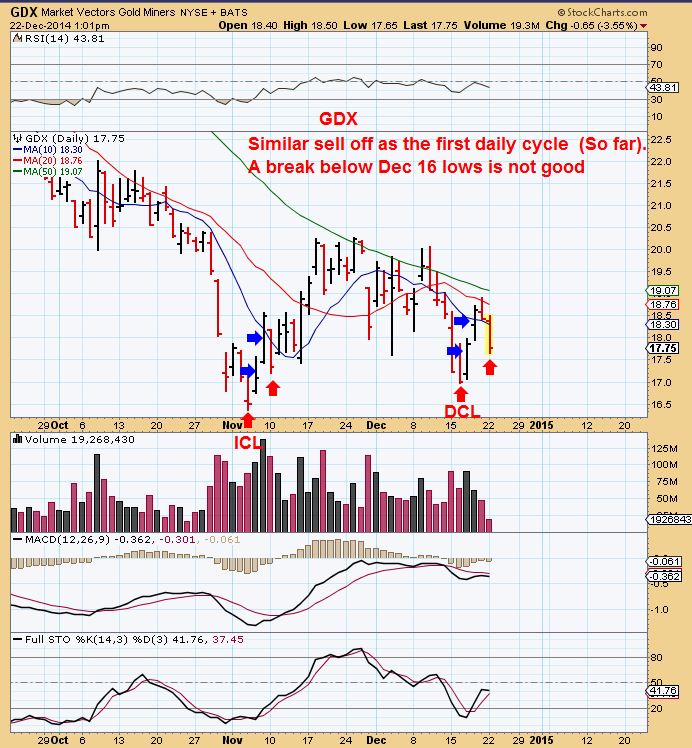 Lets take a closer look at all things cycles and technical analysis ...
Read More
https://chartfreak.com/wp-content/uploads/sites/18/2014/12/SCALE.jpg
553
870
Alex - Chart Freak
https://www.chartfreak.com/wp-content/uploads/sites/18/2019/11/Chart-Freak-site-logo.png
Alex - Chart Freak
2014-12-23 03:47:39
2014-12-23 03:47:39
Oh That Light Volume Trading
https://www.chartfreak.com/wp-content/uploads/sites/18/2019/11/Chart-Freak-site-logo.png
0
0
Alex - Chart Freak
https://www.chartfreak.com/wp-content/uploads/sites/18/2019/11/Chart-Freak-site-logo.png
Alex - Chart Freak
2014-12-22 20:55:26
2014-12-22 20:57:57
Thinking