Today I wanted to mention a couple of observations in the Metals markets and the Dollar.    Also -  you may want  to re-read yesterdays report, it came out late in the day and really  not much  has changed. I am still trying to figure out if that HUGE move by GOLD & SILVER Monday indicates the end of a short first daily cycle , and the start of a new one?  If so GOLD would likely POP higher soon  (Jobs report? ) Or, As mentioned,  was that strong slam down & reversal just putting in a daily cycle high and now we drift down to a daily cycle low.   THIS chart was posted to show that idea in GDX 2008 lows.
You want to be in for the second leg up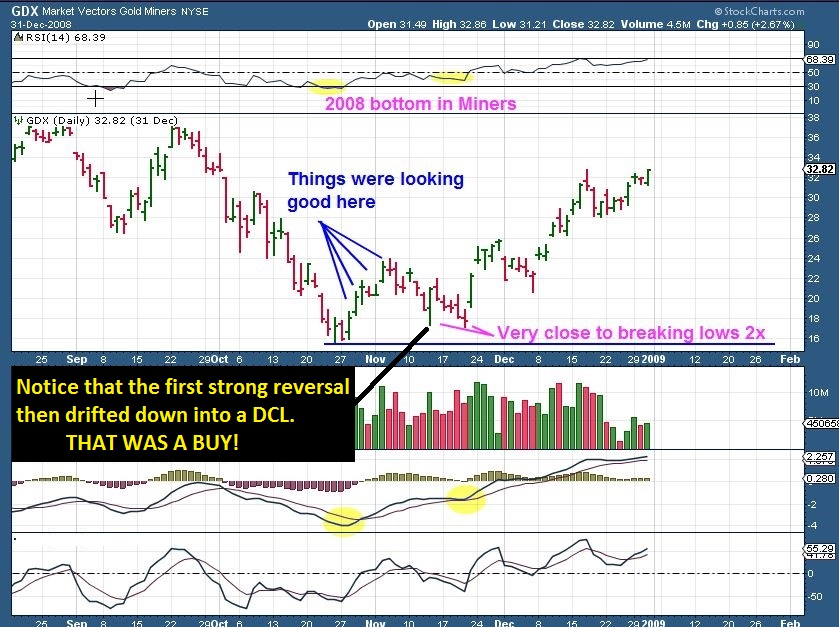 Some have stated that the recent surge in the DOLLAR  (And it continues overnight)  shows extremely bullish conditions and they fear that GOLD will crumble as the Dollar plows higher.
Read More
https://www.chartfreak.com/wp-content/uploads/sites/18/2019/11/Chart-Freak-site-logo.png
0
0
Alex - Chart Freak
https://www.chartfreak.com/wp-content/uploads/sites/18/2019/11/Chart-Freak-site-logo.png
Alex - Chart Freak
2014-12-03 14:43:51
2014-12-04 21:50:52
Observations and Notes on an Ugly Core vs a Healthy Core