Did you see what I saw yesterday?  I had mentioned in the weekend and daily reports  what I was looking for,  and by the end of the day I was fairly certain that we got what I was looking for . First lets review the markets and then discuss other sectors.
Again,

I had been shorting the Nasdaq at prior highs using TZA,

but I stopped last week and pointed out why last wkend...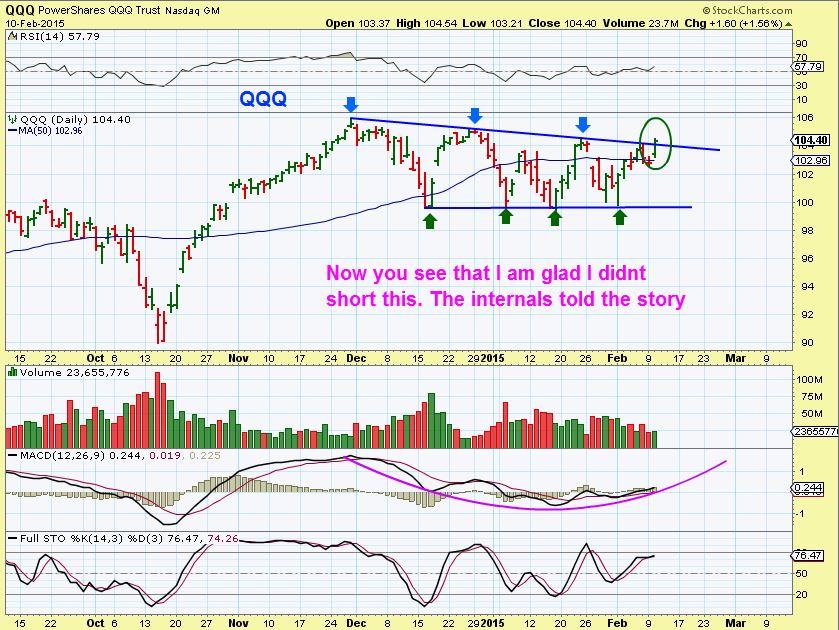 What do I see now in the NASDAQ, SPX, and DJIA?...