https://www.chartfreak.com/wp-content/uploads/sites/18/2019/11/Chart-Freak-site-logo.png
0
0
Alex - Chart Freak
https://www.chartfreak.com/wp-content/uploads/sites/18/2019/11/Chart-Freak-site-logo.png
Alex - Chart Freak
2014-12-22 20:55:26
2014-12-22 20:57:57
Thinking

This week is usually a lighter volume  / traders going on vacation - holiday week of trading. Not much has changed from Fridays report.  Things really have to play out further to confirm our expectations or to change them. In other words...not much has changed.  We experienced another peoriod of selling similar to what we had in Oct. Many twondered if the Sell off would end the year ugly and then suddenly ,  right on time ...
QQQ wkly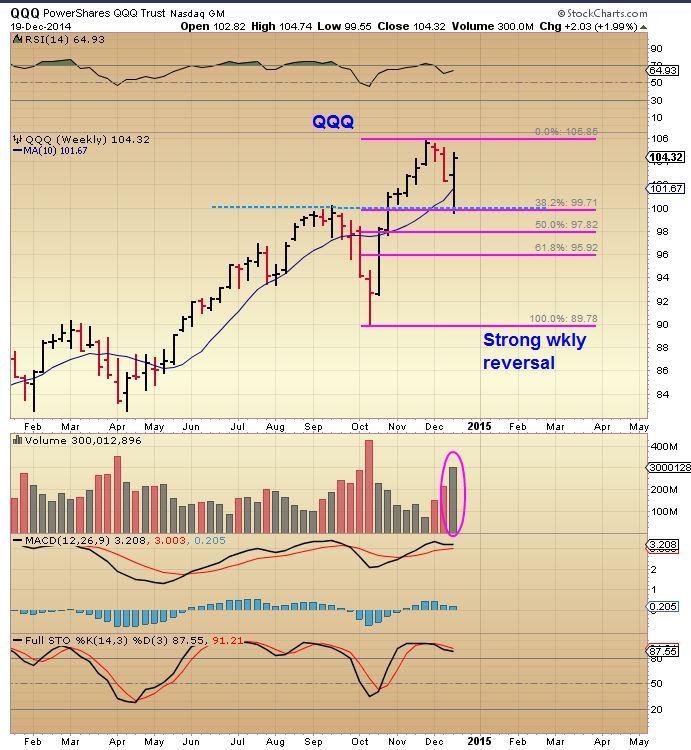 Its a strong reversal on a weekly basis and take a look at the next chart...
Read More
https://chartfreak.com/wp-content/uploads/sites/18/2014/12/change.jpg
630
821
Alex - Chart Freak
https://www.chartfreak.com/wp-content/uploads/sites/18/2019/11/Chart-Freak-site-logo.png
Alex - Chart Freak
2014-12-22 14:22:47
2014-12-22 14:24:03
Not Much Has Changed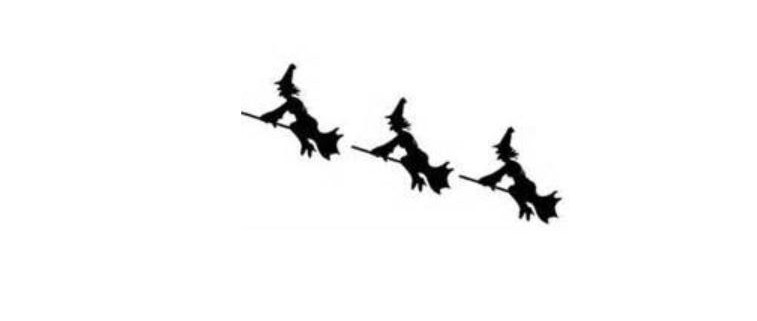 Today is triple witching and that can increase volatility and volumes.  The first hour tends to see the volatility, and by  the last hour the total day volume increases become evident.  If you are long the markets , you'll be happy to know that  usually there is a bullish bias to Decembers triple witching activity.  Nothing is guaranteed, so We'll have to wait and see.
SPX

hit that lower target and reversed as seen here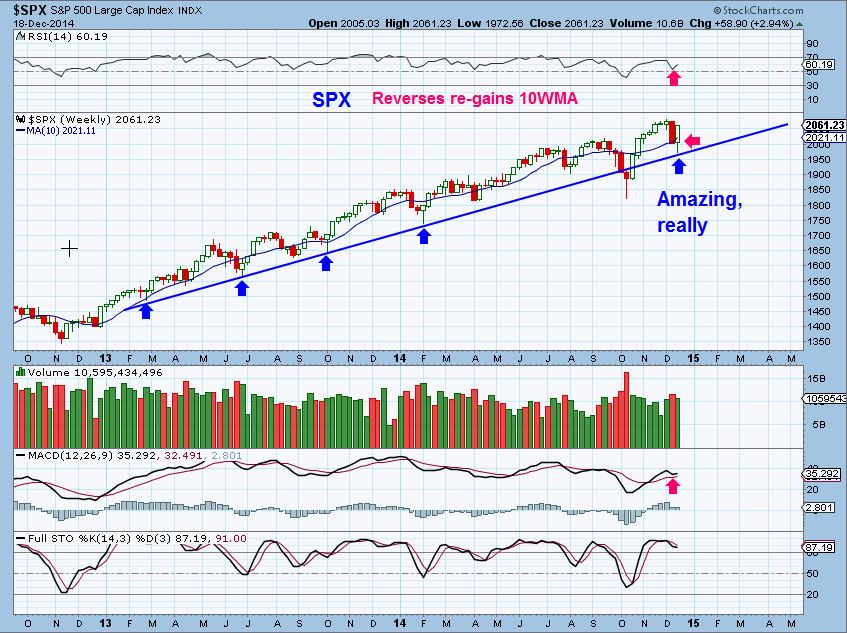 As shown yesterday  on the charts that I had drawn up for QQQ, IWC, IWM, RUT and so on, these markets are being bought at targets  as that BUY THE DIPS mantra continues
Read More
https://chartfreak.com/wp-content/uploads/sites/18/2014/12/T-witch.jpg
428
757
Alex - Chart Freak
https://www.chartfreak.com/wp-content/uploads/sites/18/2019/11/Chart-Freak-site-logo.png
Alex - Chart Freak
2014-12-19 14:19:44
2014-12-19 14:23:32
Its Triple Witching Friday