Judging by the intensity on that pitchers face?  I'd say he's throwing some heat, maybe a fastball.   When it comes to Metals and Miners , however, I think many  were  fooled the recent action  and in that case  you may hear them say,  "It really  threw me a curve ball! "   Understandably , the past few years in Metals and miners have been ugly for the bulls, but there were definitely a number of factors that helped us here at Chartfreak to navigate the recent lows, and identify that this was NOT a break down.   Its slowly  becoming clearer to all that  Miners were telling the story and Metals were not forming a bear flag as some suspected.  Metals have been  putting in some constructive lows.   The move higher might become rather swift  at this point too , and I'll show you what I mean in this report, but the real question is... Are these rallies going to last?  Or should we be alert to future downside?  We'll address that too.  To the Charts!!
First the general markets

. please read this chart .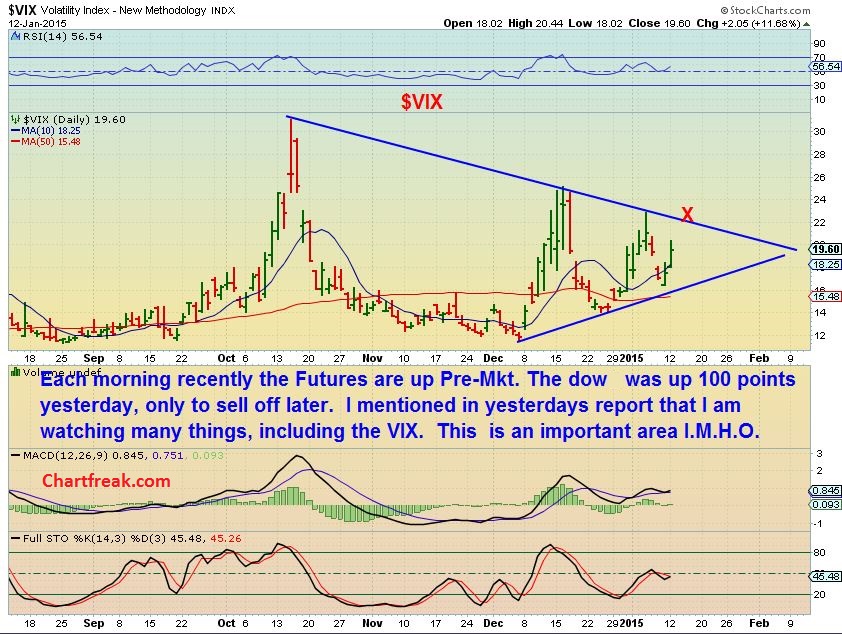 Not much has changed in my thinking about the possibilities for the general markets going forward, lets review...