After any extreme sell off takes place and people finish  discussing all the reasons why there can be no recovery, it's often a good time to go shopping.  Why?  When it gets overdone, the bargains can be great %-Wise.  Recently while OIL  & NATGAS   sold off beyond expectations , I noticed that the equities stopped selling off and began building constructive bases. Temporary bottoms or permanent? Its too early to say for sure , but trade-able?  Most certainly.
 Here at Chartfreak, we have been buying & trading  them for weeks now.  I want to share some of the charts and ideas that we are again looking at , since I am expecting another leg higher.
OIL Feb 10-

Some said "Bear flag"  We had been trading energy stocks , and I  saw signs that OIL wanted to go higher.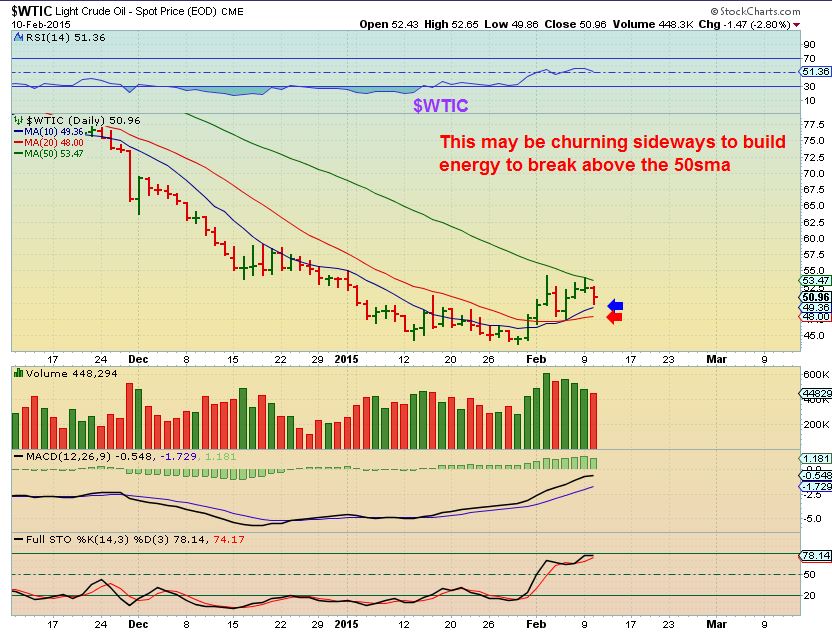 Feb 18 - consolidation/ base building. I posted this chart  , I wanted a drop to $49 actually...
Read More
https://chartfreak.com/wp-content/uploads/sites/18/2015/02/dogs.jpg
608
928
Alex - Chart Freak
https://chartfreak.com/wp-content/uploads/sites/6/2013/04/black_logo.png
Alex - Chart Freak
2015-02-18 13:59:55
2015-02-20 17:15:14
The Dogs Are Lining up.